Click on the right hand three lines, to choose a session
Bishop Waitohiariki Quayle.
AWSC is honoured to be able to welcome Bishop Wai to our HUI.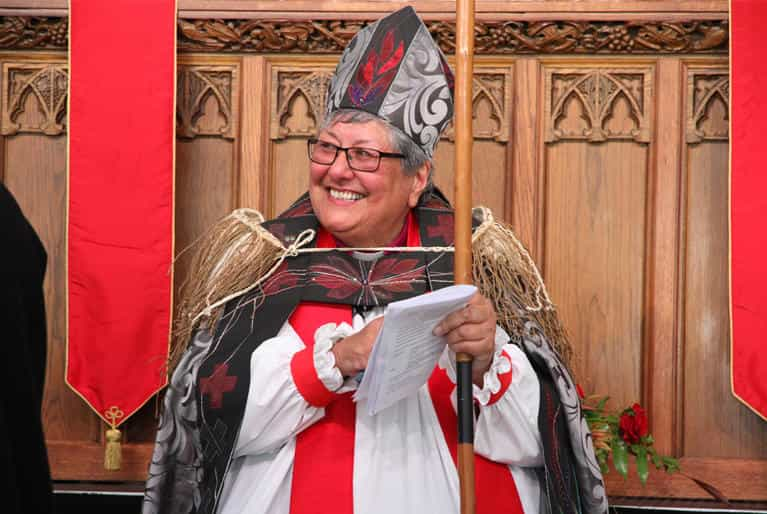 Waitohiariki Quayle was ordained as Bishop of Upoko o Te Ika in the Te Pīhopatanga o Aotearoa in 2019. She is the first female Māori bishop in the Anglican Church, and the first woman born in New Zealand to become a bishop in the Anglican Communion.Her primary cares are housing, health needs, and youth suicide risk and empowerment.Prior to being ordained bishop in 2019, she held the role of Māori community health services manager at Whaiora Māori Health based in Masterton, where she oversaw staff managing multiple government health contracts.
read more https://www.youtube.com/watch?v=kH1OParYo0w
Dr Emily Colgan 'I am a Pākehā researcher in Biblical Studies and the Manukura/Principal of St John's Theological College/Hoani Tapu te Kaikauwhau i te Rongopai. I hold a PhD from the University of Auckland and have previously worked as Academic Dean and Senior Lecturer in Biblical Studies at Trinity Theological College (Auckland). My research focuses on the relationship between the Bible and contemporary social imaginaries, exploring the ways in which ideologies contained within biblical texts continue to inform communities in the present. I am particularly interested in ecological representations in the Bible, as well as depictions of gender and violence.'
Emily will present on Friday evening 7pm He Waka eke Noa or he Waka eke no? Thinking Intersectionally about Connection and Empowerment. People of all genders welcome.
see more https://profiles.auckland.ac.nz/ecol021 https://www.anglicantaonga.org.nz/news/common_life/drcolgan_sjc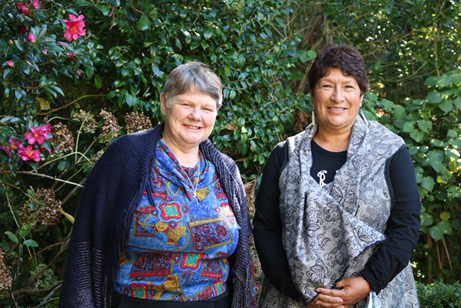 Cherryl Thompson Disability Educator for the Anglican Church
Cherryl Thompson (Ngāti Ruanui) comes from Te Pīhopatanga o Te Manawa o Te Wheke
and brings years of experience in training community groups and sports organisations
to fully include people living with disability.
Cherryl and her colleague Vicki Terrell are speaking on Saturday at 9.30 am.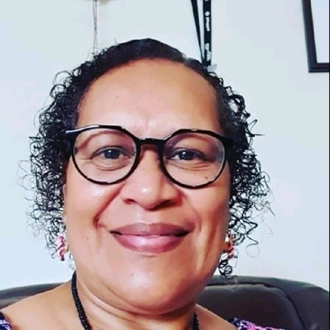 Eseta Mateiviti-Tulavu
Eseta is Chaplain, Tokoni and Lecturer at St John's Theological College, in Auckland, the theological college for the Anglican Church in Aotearoa, New Zealand and Polynesia
She has a PhD, MA, STTC, Grad Dip Theology, BA . Eseta taught for 12 years in various Secondary Schools around Fiji and also in an Anglican School, a Hindu School, Catholic co-ed boarding School and a Methodist School. She has tutored at the University of the South Pacific through DFL, mentored and tutored students at the University of Auckland. Her subject of interest is Identity, Leadership and Discipleship. She was appointed in 2013 as Tokoni for Tikanga Polynesia and Chaplain in 2014. She is currently Tokoni for all 3 Tikanga and offers student-learning support to students across the different institutions that students in residence at St Johns are enrolled in.
Eseta is speaking at Saturday at 11am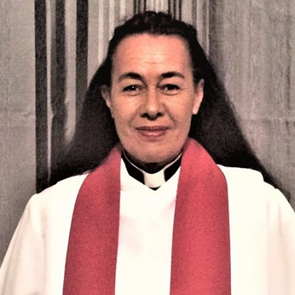 Fran Hokianga The Revd Fran was the first Māori woman appointed Archdeacon of the Parengarenga, Ahipara, Pēria (PAP) parish since its establishment in 1834 . She also works with the Manukau Urban Maori Authority Kaiarahi for Whanau Ora/Restorative Justice Facilitator Auckland.
Fran is speaking, along with her daughter, Keri-Ann Hokianga on Friday at 9.30am.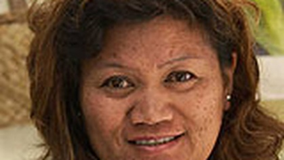 Hera Clarke Hera Clarke (Te Aupōuri, Ngāpuhi, Ngāti Porou) is the Commissary for Reconciliation and Restoration, Anglican Church of Aotearoa NZ and Polynesia. She is a Māori Anglican social services leader and former member of the Crown Response Unit for historical claims, who has coordinated redress for hundreds of survivors of abuse in state care. She has an extensive background as a social worker and counsellor., and experience in senior management with Ministry of Social Development, Oranga Tamariki and its predecessor Child Youth and Family. Hera has led family and sexual violence programmes and been a social work lecturer at Unitech teaching family systems and te Tiriti o Waitangi. She has held senior roles in the Anglican Church.
https://www.anglicantaonga.org.nz/news/general_synod/royalcomm22
Keri-Ann Hokianga Ki te taha o toku papa,
Ko Rongowhakātā me Te-Aitanga-ā-Māhaki me Ngāti Kahungunu ōku iwi.
Ki te taha o tōku māmā,
Ko Ngāti Kahu me Ngaitakoto me Te Aupouri ōku iwi.
Ko Hokianga te ingoa whānau, Ko Keri-Ann Hokianga ahau.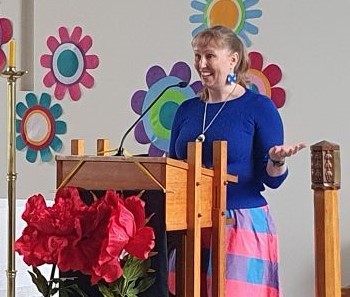 Miriam Jessie Fisher Miriam is a joyful extrovert who loves reading, purchasing books, sewing, stitching, writing and being around people. She is a poet and a fabric artist. She is a Lecturer – Education, Ōtautahi/ChristchurchSchool of Social Practice .Miriam has also worked as a professional actress and MC and enjoys speaking engagements and designing creative liturgies and services for the local Church. She has a passion to serve the Church (universal) and invite believers into a wider, more wonder-filled and theologically sound journey of faith.
Miriam is presenting her seminar and workshop, 'A Korowai of Glory- God, Women and Good news: rethinking our inherited stories' on Saturday 4 Nov at 3.30pm
https://www.facebook.com/LaidlawCollege/posts/miriam-jessie-fisher-has-opened-a-week-long-exhibition-a-whakapapa-of-faith-conv/10157244129682706/
The Revd Vicki Terrell is an Anglican Priest in the Church of Aotearoa, New Zealand and Polynesia, linking with the Disability community.
Describing disability and Christian faith as the two major strands in her life, Vicki is a Disability Community Chaplain and the Northern Elected Regional Representative to the national board. She is passionate about making the community a place where all people can flourish and reach their full potential in a world where attitudes and beliefs, as well as the built environment, are hospitable and accessible to all.
Vicki is speaking on Saturday 4 Nov at 9.30am
https://www.anglicansocialjustice.nz/disability-ministry-resources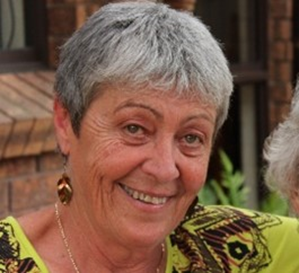 Wendy Ball. Wendy is the Independent Ministry Standards Registrar for the Anglican Ministry Standards Commission.. Wendy is a Barrister and District Inspector for Mental Health (Mental Health Act) and Care Recipients under the Intellectual Disability (Compulsory Care and Rehabilitation) Act in the Waikato region.
"I hold an LLB (UTSyd) and LLM (Canta) and have been in practice for over 30 years. I am presently a member and Convenor of the NZ Medical Council Professional Conduct Committee as well as my work in mental health. I have previously worked as a fulltime NZ Parole Board member, and Senior Lecturer of Law at Waikato University. In less formal terms, I am a practising Barrister working from my home base in Cambridge. My legal experience of 40 years has been focused on rights based areas including criminal law; advocate for children's rights and mental health. My role as Registrar comes with the independence required for that role in that I am independent of the Anglican Church and I will be conducting this role based on the Canon's statements and binding legal authorities."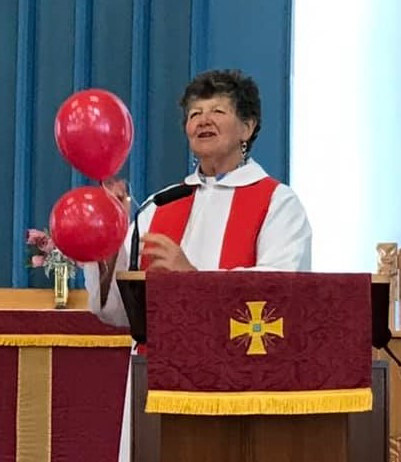 Val Riches The Revd Val Riches is the Vicar General for the Diocese of Waikato, and the Vicar of St Matthews Morrinsville. She has an MA in Counselling, and has been on the AWSC Council. Val is sharing stories of the women who have come before us, along with the Revd Jean Brookes, who was one of the first women to be ordained priest in the Anglican Church.hear them on Friday 2 Nov at 11am.

Quandolita Reid- Enari
Lita is the Programme Coordinator – Social Protection, UNDP – SAMOA
ACEO SPPRD at Government of Samoa – Ministry of Health in Samoa.
She is speaking on Sat 4 Nov at 11.00am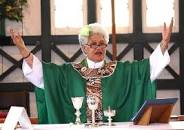 Taimalelagi Fagamalama Tuatagaloa-Leota . Archdeacon Tai, as she is known, is a Samoan Anglican archdeacon in the Anglican Church of Aotearoa, New Zealand and Polynesia. She served as the UN Observer for the Anglican Communion from 2001 to 2006. Before being ordained as a priest, she was the first lay archdeacon in the Diocese of Polynesia.
Tai will be speaking on Fri 4 Nov at 11 am