Tikanga Maori Council Member: Revd Bettina Maxwell par1pa0pa0@gmail.com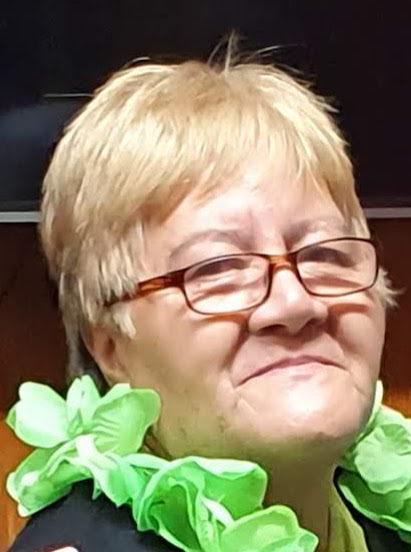 Ko Tainui toku Waka
Ko Hoturoa te Rangatira,
Ko Torere-nui-a-rua te Tipuna
He Iti taku iti,, taku puku I ahua,
Ko Rangiahua te Maunga kei Tai,
Ko Kapuarangi ki Uta.
Ko Wainui Te Awa e tere atu ki te moana nui a Toi.
Ko Ngai Tai te Iwi,
Ko Torere te marae
Ko Otutamure te nohonga kainga
Ko Bettina Taumau Maxwell ahau
Tena koutou katoa.
Greetings
I am a mother with two adult children and Nanny / kuia to my many mokopuna. I was ordained to the priesthood over 20 years ago and serve in Te Hui Amorangi O Te Manawa O Te Wheke under the episcopal leadership of Bishop Ngarahu Katene. I am not only a Missioner for Te Kaha Rohe looking after the Komiti kainga o St John, The Evangelist, Whangaparaoa; Christ Church, Raukokore; St Paul's Church, Te Kaha; St. Patrick's, Omaio and Holy Trinity Church, Torere, I am also the President of Te Kahui Wahine O Te Manawa O Te Wheke. Added to that is the license I hold under the Bishop of Waiapu, Bishop Andrew Hedge to assist in the Pastorate of Opotiki. I am an very active member of my community in Torere and Te Whakatohea and have been caring for a now 18 year old autistic boy. I was appointed to the Anglican Women's Study centre Council at General Synod 2017.
I love gardening and reading, gathering seafood and just enjoying my surroundings. There is no place like home.
Ko te Atua to tatou piringa me to tatou kaha; he kai awhina e tino tata ana i nga wa o te he. Waiata 46:1
———————————————————————————————————–
Tikanga Maori Council Member: Ms Ruihana Paenga rangitahi@tpoa.com
Ko Hikurangi te Maunga
Ko Waiapu te Awa
Ko Ngāti Porou te Iwi
Ruihana has been part of the AWSC since 2014 as a link, she is excited and honored to step-up to the role of council member. She is interested in the origins of the AWSC and hopes to contribute to a legacy of female leadership that enhances that which she stands upon. She is the National Youth Coordinator for Tikanga Māori working with youth enablers, developing the next generation of leadership in the Church. She would like to see provincial bodies collaborating more, so they can better plan how tikanga roles can be supported to achieve our dreams and aspirations for developing young female leaders and academics.
Tikanga Pakeha Council Member: Revd Canon Helen Roud (Convenor) helen.roud@gmail.com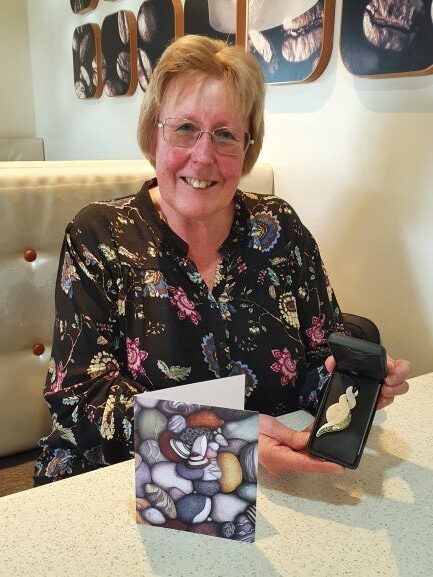 Tena koutou katoa, Bula vinaka, Malo e lelei, Talofa lava, warm greetings in Christ.
I was delighted to join AWSC council in July 2017, just in time to travel to Tonga for a wonderfully informative council meeting. What struck me then and has continued since, is the glorious diversity of gifts, the faithfulness and commitment to growth, learning and leadership, and the joyful fellowship of the women I have the privilege to meet – in council and across our 3-tikanga church.
I currently serve in Christchurch as an archdeacon, vicar of St. Mary the Virgin, Addington parish, a clerical canon and Clinical Pastoral Education (CPE) supervisor. I also represent our diocese on the Tikanga Pakeha Ecumenical Group, valuing the opportunity to continue exploring and honouring both ecumenical and interfaith relationships. My passion is the personal and collective journey of growth towards fullness of life in Christ…which includes celebrating the divine feminine, delighting in the beauty of creation… and especially my children and grandchildren!
Tikanga Pakeha Council Member: Revd Val Riches vjriches@outlook.com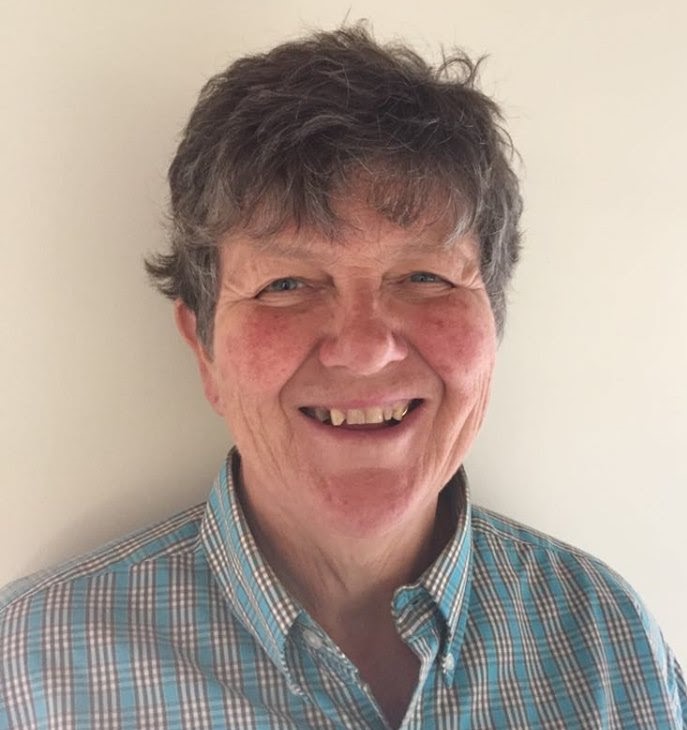 —————————————————————————————————————Tikanga Pasefika Council Member: Ms Kelera Oli kelera_oli@yahoo.com.au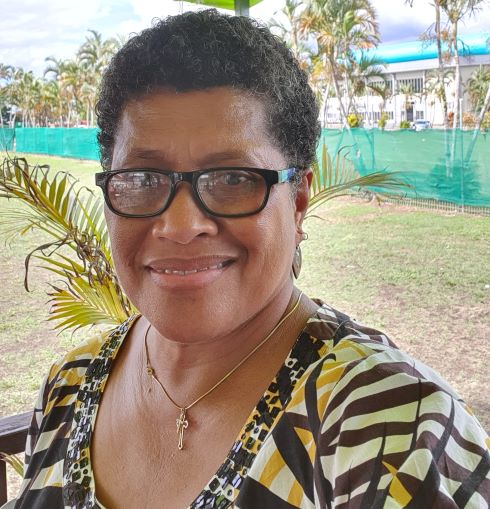 Kelera Oli was born into a Christian family and baptized in the Anglican Church in Naviavia, Savusavu in 1966 and confirmed for Holy Communion in 1979 at St John's Church, Wailoku, Suva.
Kelera is experienced in all the groups within the church particularly in the Women's groups. She has played an active part of the Association of Anglican Women for about 30 years and has served the leadership team for more than 10 years. She is also affiliated with the Mother's Union .
Kelera has participated as a liturgist and preacher for more than 10 years and a Licensed Lay Minister for 2 years. She is currently a vestry member at the St Matthew's Church in Suva and representative to the Diocesan Synod and its Standing Committee.
Kelera says, 'I am excited to expand scope of work in God's calling in the Women's Ministry. '
As well as her extensive Church work, Kelera has worked as an Environmental Health Officer for the Fijian government for about 25 years.
'I have been specializing in Climate Change and Health supported by WHO for more than 5 years now.'
'I have 4 children, 1 grandchild and 2 daughters-in-law; 4 sisters, 2 brothers (1 deceased) and many nephews and nieces with their own little families.'
Kelera believes that time management and setting right priorities in my daily schedule are important in maintaining a balance in my professional life, my church (spiritual) life, family time and obligations, and community and friendship network.
———————————————————————————————————–
Tikanga Pasefika Council Member: Mrs Zita Reid zitareid@gmail.com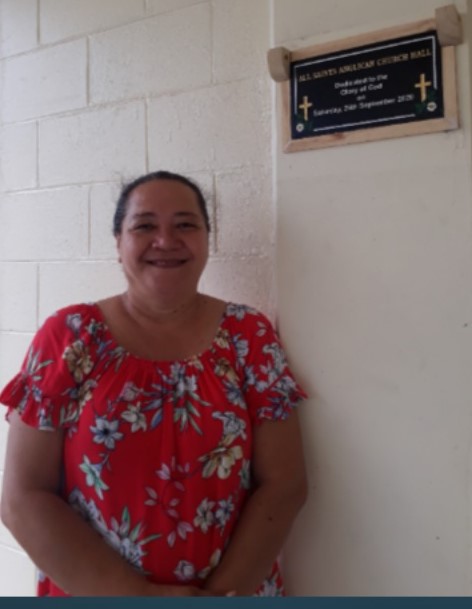 My name is Genevieve Rozita Reid and I am the President of the Association of Anglican Women in the All Saints Anglican Parish in Samoa. I married into the Anglican Church over 30 years ago and have been President for about 6 years now.
In 2019 I was elected and became the first Samoan to become President of the AAW in the Diocese of Polynesia. Adrian Reid, ny husband, is the current people's warden and my son is the current President of All Saints Anglican Youth. Our family is very dedicated to the parish through our leadership roles.
Being a member of the Anglican Women's Studies Centre is a pleasure and it has helped me to grow spiritually and I continue to share that assistance with my fellow AAW members. As a leader of the Women in the Diocese of Polynesia, it is a great pleasure to be a part of AWSC. Faafetai tele lava!
——————————————————————————————————————-
LINK representatives
Tikanga Maori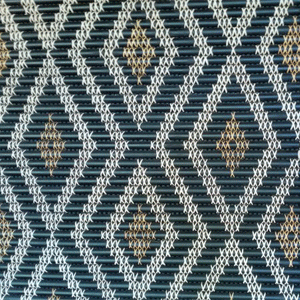 Hui Amorangi o te Tairawhiti
position vacant
Hui Amorangi o te Taitokerau
Revd Deb Cole kaituitui@mihingare.org.nz
Hui Amorangi o te Manawa o te Wheke
Revd Raumiria McRoberts teraumiriakerei@gmail.com
Hui Amorangi o te Upoko o te Ika
Dr Doris Kaua doris@xtra.co.nz
Diocese of Te Waipounamu
revd Tapita Ching des-tapita@xtra.co.nz
Tikanga Pakeha
Diocese of Auckland
Revd Nyasha Gumbeze tamarisk1999@yahoo.co.nz
Diocese of Christchurch
Revd Stephanie Clay stephaniedemytruk@msn.com
Diocese of Dunedin
Ms Jenny Campbell jennycam@xtra.co.nz
Diocese of Nelson
Revd Kaye Dyer kaye@mightymessage.com
Diocese of Waiapu
position vacant
Diocese of Waikato & Taranaki
Ms Heather Riches heather.hilary@hotmail.com
Diocese of Wellington
Position Vacant—tba
Tikanga Pasefika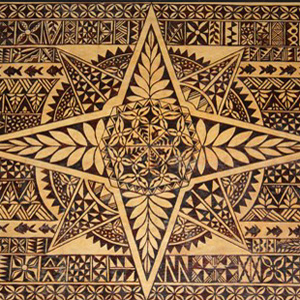 Samoa Archdeaconry
Revd Sonja Hunter sonja.hunter1@gmail.com
Fiji Archdeaconry
Ms Adi Lilieta Tukana fspa@ecrea.org.fj
Tonga Archdeaconry
Ms Akanesi Folau nesifolau@gmail.com
New Zealand Archdeaconry
Position Vacant—tba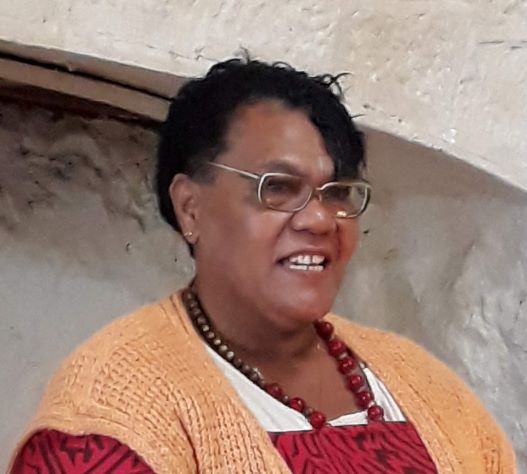 Council and Links 2018-2020