2022 Women in Leadership Hui: now being held 27-30 April 2022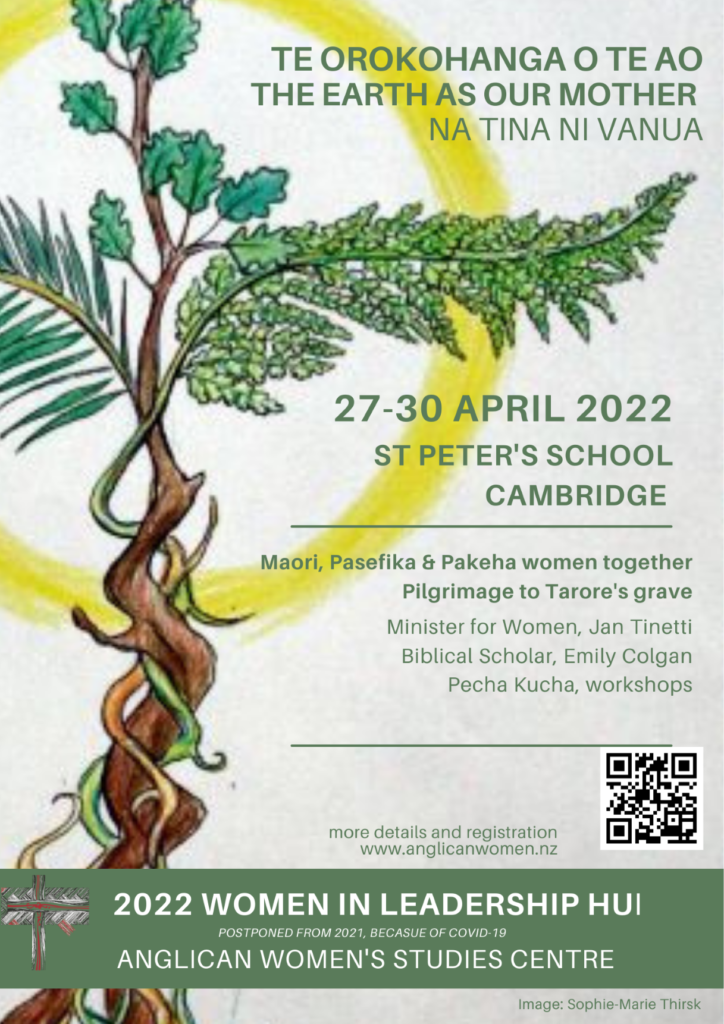 Hui Information
Registrations now open – Click here for Registration Form
Information about presenters and Workshops
Registration Deadline –27 March 2022
Cancellations. If the Hui is cancelled because of Covid-19 alert levels, all monies will be refunded.
Travel Assistance Request Deadline –27 February 2022 (if funds remain available)
Where: St Peter's School, 1716 Cambridge Road, Cambridge . The school is 3km west of Cambridge, and about 15 Km east of Hamilton.
Accommodation You will have your own sleeping area, in a modern boarding house. All bedding and bath linen is provided. There are plenty of bathrooms and toilets, as well as lounges.
Meals are in the school dining room, with plenty of choice. Special diets are to be noted on the registration form.
Parking. There is parking by the boarding houses, and in the school grounds.
Bikery Café is at the school, gates. Excellent food and coffee!
Meeting Spaces. The Hui will be held in the Vallentine room, in the Junior Block. This is close to the chapel and dining hall. It is a short walk to the accommodation. There are places to walk, to be quiet, to pray, and to read. You can see more on the St Peter's website. https://www.stpeters.school.nz/Explore/
Bus service. There is a regular bus service between Cambridge and Hamilton, with a stop at the school gates. https://www.busit.co.nz/regional-services/cambridge/
Arriving at the Hui
Please arrive during the afternoon of Wed 27 April. You will be greeted and shown around. There will be a powhiri at 3.30, followed by afternoon tea. The first session is at 5pm
The Hui ends after lunch on Saturday 30 April.
Transport
Flying into Auckland airport
If you fly to Auckland airport, you can then catch a bus direct to Hamilton City Transport Centre Please check the Intercity bus timetable, make sure you are looking at the direct bus: https://www.intercity.co.nz/north-island-buses/auckland-airport-to-hamilton-shuttle You may like to book your air tickets to make an easy connection.
We can meet you in Hamilton Central, if you wish, or you can then take a bus to St Peters . https://www.busit.co.nz/regional-services/cambridge/
Flying in to Hamilton airport
The airport is about 20 minutes from St Peter's School. We can meet your flight – give us your flight information on the registration form
Pilgrimage on Friday
We will be travelling by bus. There will be some walking across a paddock, and to a waterfall. Wear solid walking shoes, bring a rain jacket, and sunhat. You will be given a water bottle, a packed lunch, and two toilet stops.
Any questions and comments to Ceridwyn Parr, Administrator on anglicanwomenstudies@gmail.com or 0275 73 80 73
Bikes
Bike path.  There is a 3km bike path from St Peter's to Cambridge. It goes from Café Bikery, through the farm, along the Waikato River, along Cambridge streets. You can then continue another 10km to Lake Karapiro, if you are keen.
Bikes can be hired at the Avantidrome bike shop https://www.avantidrome.co.nz/facilities/avanti-bike-shop
Avantidrome https://www.avantidrome.co.nz/about This world-class cycling velodrome is next to the school . It is host to a range of other high performance sport and community facilities
Cambridge is a beautiful country town. See more