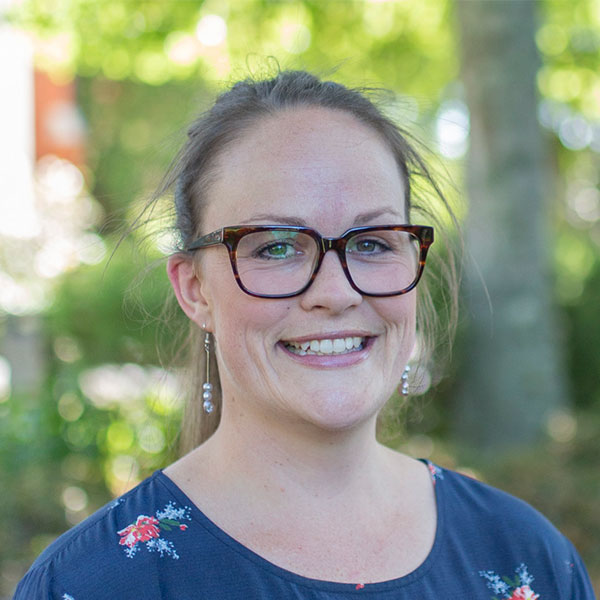 The key note scholar at the Hui in October will be Dr Emily Colgan.
Emily says she is a bit of a Bible nerd who is utterly passionate about biblical interpretation in
contemporary contexts.
Dr Emily Colgan, Senior lecturer in Biblical Studies, Trinity College, Auckland: Emily will give the keynote speech at the AWSC Hui: Te Orokohanga o te Ao/ The Earth as our Mother/Na tina ni Vanua. https://anglicanwomen.nz/2021-hui-information/
She will speak at 1.30pm on Thursday 28 April 2022
Women and Interconnectedness: Ecological interpretations of scripture
Emily's research focuses on the relationship between the Bible and contemporary social imaginaries, asking about the ways in which biblical texts interact with communities in the present.
She is particularly interested in ecological representations within the Bible and what it means to read Scripture in the context of climate change. Emily is currently working on an ecological commentary of the Book of Jeremiah for the Earth Bible Commentary series (Bloomsbury).
She has also written chapters on the Bible and ecological thinking in The Oxford Handbook on Bible and Ecology (Oxford University Press, forthcoming), The Bible
and Art: Perspectives from Oceania (Bloomsbury, 2017), The Nature of Things:
Rediscovering the Spiritual in God's Creation (Wipf and Stock, 2016), and Sexuality, Ideology and the Bible: Antipodean Engagements (Sheffield Phoenix, 2015).
Emily is also very interested in biblical depictions of gender and violence.
She will be offering a workshop on this topic at the Hui.
Her most recent publication is a multi-volume work, which she co-edited with Caroline Blyth and Katie Edwards entitled Rape Culture, Gender Violence, and Religion (Palgrave, 2018).
More than anything, Emily loves being in the classroom, working alongside students to make sense of biblical texts. She loves the depth of engagement that happens as we wrestle critically with the rich complexities of these ancient documents and attempt to understand them in our
contemporary contexts.
Emily is passionate about justice. And compassion. I am passionate about Trinity College as a community that seeks to tangibly live Christ-like justice and compassion in our world today.
After completing a conjoint degree in Arts (Māori Studies) and Theology (Biblical Studies), Emily pursued postgraduate qualifications in Biblical Studies (Hebrew Bible). She earned her PhD in Theology in 2015. Emily worked as a tutor and a lecturer at the University of Auckland throughout her doctoral study. After submitting her PhD, Emily worked as an
adjunct lecturer for St John's Theological College (in Tai Rawhiti) and the Pacific
Theological College (in Suva, Fiji). Emily began working at Trinity College in November 2015.
(information taken from the Trinity College website)