Revd Anne Priestley
Jesus told them another parable: "The kingdom of heaven is like yeast that a woman took and mixed into about sixty pounds of flour until it worked all through the dough." (Matthew 13:33)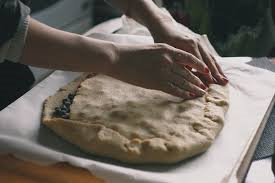 Bread became one of the themes of life in lockdown. Even before Level 4 arrived, loaves were disappearing fast from supermarket shelves – flour and yeast likewise. But I'd managed to lay in basic supplies, because for medical reasons our little family went into lockdown early. I planned to bake most of our bread – and can report success! Beautiful loaves, golden brown, hot from the oven, scenting the kitchen. They'd be eaten up within a couple of days, and then the process would begin again. Baking bread has become a spiritual act.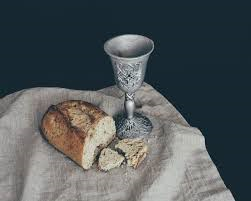 Consider the ingredients: Flour from the pantry, wheat flour, wholemeal flour, rye flour… remembering the Lord who walked with the disciples in Palestinian fields of wheat and barley. Flour from various grains, the foundation and flavour of many different cultures, all of them God's people. Flavours from a mixture of flours combine, each loaf tasting different depending on the proportions.
Water from the tap. Thank you God, giver of life, for rain; thank you Jesus, our unfailing spring of living water; thank you to all who are employed to bring rain and river water, clean and safe, to our taps.
Yeast, either wild yeasts in a starter for sourdough, or dried yeast. Either way, I love the magic of activating it. So little needed to make a big batch of dough rise!
Salt from the sea. Not too little, not too much, but (to my taste) necessary. A couple of teaspoons will flavour a large loaf. Yes, dear God, you ask for my true taste to complete the flavours of your world – but in the right amount. A little goes a long way!
Sweetening, sugar or honey: O taste and see how gracious the Lord is! (Do I really find your words sweet?)
Oil, usually rice bran oil to withstand the oven's transformative heat.
In this creative work, I find spiritual reminders. Planning is required of time and materials, to bring cosmos from chaos. Measuring reminds me of the care needed in creation.
Justice, if only I remember to stand in solidarity with the essential workers whose productive efforts have given me ingredients to use – and with those who have no food this day. As I knead the dough, I notice the physical effort required to transform it from a damp floury mess into springy coherence. Notice too the role of energy in this and every aspect of life., and how the pummeling develops elasticity and resilience. Patience, part of the grace of the Holy Spirit, comes while the dough rises and develops. Humility, as fierce heat tests the dough and transforms it.
Care of creation: this loaf needs no plastic wrapping! Joy in the breaking and sharing of good food.
Bakerwoman God, thank you! Bless the work of my hands.
Lockdown Bread 2020
5 cups flour (3 wholemeal/rye, 2 white: or use all white) extra flour for kneading 2 teaspoons brown sugar or honey 2 teaspoons salt 1 tablespoon dry yeast 2 cups lukewarm water 2 tbs vegetable oil
* Reactivate the yeast with sugar and one cup of the water. * Meanwhile, in a large bowl sift and mix the flours and salt. * When yeast is frothy, add to the bowl, along with the other cup of water and the oil. Stir well, then tip out the dough onto a floured surface and knead it till the dough has become resilient (springs back if poked) and is no longer sticky. * Place in an oiled or greased bowl, and allow to prove in a warm place (it will double in size in perhaps 2 hours) * Then tip it out, knock it down and knead again briefly. * Place in an oiled bread tin. * Allow to prove again (perhaps 45-60 minutes) * Preheat the oven and cook at 220 C for 30-35 minutes. * Turn out to cool… and enjoy! You can add 1 cup of dried fruit or seeds to this basic mix.
Footnote: Revd Anne comments on her writing of this reflection:
'Bakerwoman God' – the phrase comes from the poem of that name by Alla Renée Bozarth. Her poem goes in a rather different direction, but perhaps it was the start of the idea. When I met that image of God about 30 years ago, it stunned me.
I've so enjoyed baking bread in these weeks. Every loaf has turned out well, and each seems to taste slightly different. I've never made bread so consistently before. The recipe obviously works for the flour I use (ordinary plain) and my oven (a 'hot' oven), so of course there's room for experiment. Indeed, I've adapted the recipe to my circumstances!