a story of true love and Christian service, from England, to Fiji, Rawene to Australia

Rosemary Carey spent eleven years discovering the inspiring story of her grandmother.
You are invited to the launch on Sunday 13 June, at Arohanui Church. Middle Road, Havelock North 7pm
Taste Ethel's famous apple turnovers and get a glimpse of her fascinating life!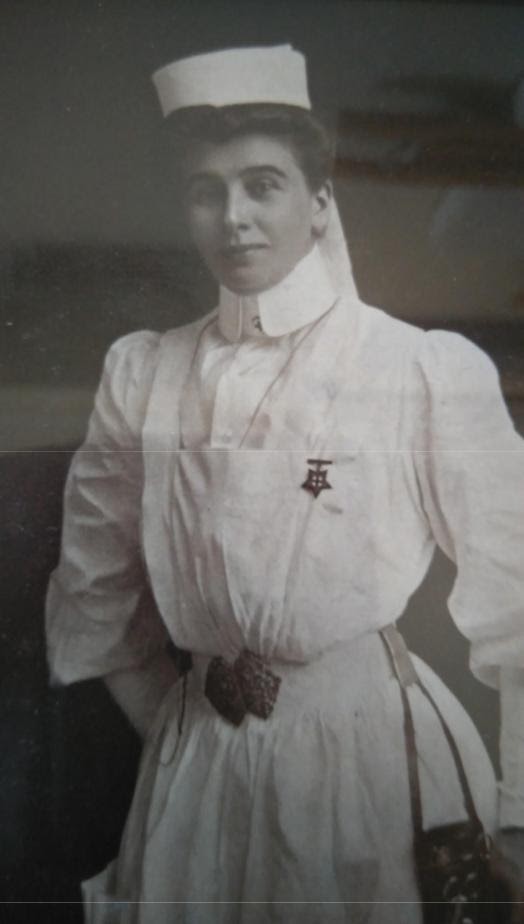 "Ethel's Story – An Intertwined Legacy," traces my grandmother, Ethel Louise Jackson, from her birthplace in Warwickshire, UK in 1878, to New Zealand and then Fiji, where she trained as a nurse at the turn of the century. She met my grandfather, Dr Daniel Coto in Rawene, Hokianga, New Zealand, in 1907. They married and moved to Koroit, Australia, where they raised five children. during times of racial prejudice, two world wars, economic depressions, a flu pandemic, rapid technology change, transport and medical developments.
Her story is a portrayal of true love and Christian service,
It is the sequel to "The Walnut Legacy," published in 2010, which was based on Daniel's parents, Thomas and Isabella Coto. Thomas Coto, my great grandfather, was a Chinese immigrant, who left Amoy in1883 and began a new life in Australia, where he married my great grandmother, Isabella Nichol.
Rosemary says, 'I am selling "Ethel's Story" for NZ $30.00. plus postage NZ $5.00 or overseas $10.00.
If you would like to purchase a copy please let me know with your mailing address. '
Rosemary Carey walnutlegacy@gmail.com