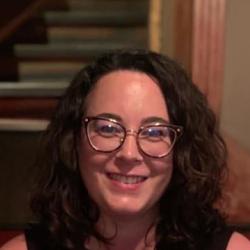 22 and 23 June 2023, St John's College, Auckland
Thursday 22 June: Trauma and Theologies. What does theology have to do with trauma?
This day will take a deep dive
into the field of Trauma Theology and examine
what impact the experience of trauma has on
theology. As well as exploring ways in which
theologies might contribute to trauma, we'll
also turn our attention to the ways in which
both theologies and trauma survivors can be
remade through trauma.
Friday 23 June: Trauma and
Liturgies: Ritual, Repetition, and
Remaking. Does the Christian tradition have
anything to offer trauma survivors? This day
will focus on the relationships (both positive
and negative) between trauma and liturgies.
We'll be exploring the roles that ritual and
repetition play in the work of post-traumatic
remaking of the self.

Trauma and Theology Conference
With Dr Karen O'Donnell
A specialist in theology and trauma, Dr Karen O'Donnell is Director of Studies at Westcott House, Cambridge, UK.
register here https://docs.google.com/forms/d/e/1FAIpQLScB9FhH2t35nKuOpD66pjnEuUw602d0bsmmACR1s7EiBCUEJQ/viewform?usp=sf_link

22-23 June 2023: 10:00am – 4:00pm
St John's College, 202-210 St John's Road, St John's, Auckland
($50 waged / $25 unwaged
For further information contact: Dr Paul Reynolds (p.reynolds@stjohnscollege.ac.nz) or
Dr Emily Colgan (ecolgan@trinitycollege.ac.nz)
Hosted by
St John's Theological College
Trinity Methodist Theological College
And supported by The University of Otago's Centre for Theology and Public Issues