Zita Reid is one of two new Tikanga Pasefika Council Members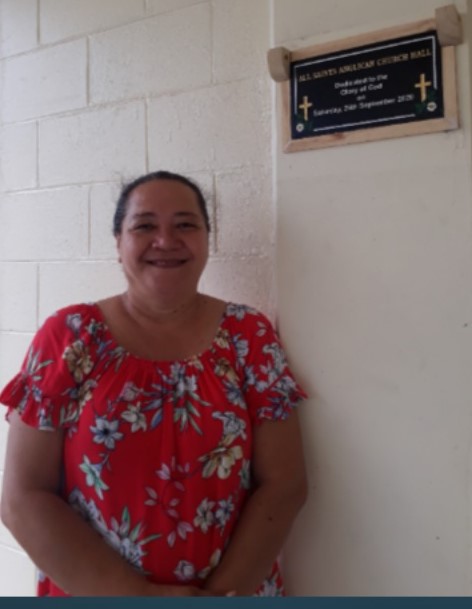 My name is Genevieve Rozita Reid and I am the President of the Association of Anglican Women in the All Saints Anglican Parish in Samoa. I married into the Anglican Church over 30 years ago and have been President for about 6 years now.
In 2019 I was elected and became the first Samoan to become President of the AAW in the Diocese of Polynesia. Adrian Reid, ny husband, is the current people's warden and my son is the current President of All Saints Anglican Youth. Our family is very dedicated to the parish through our leadership roles.
Being a member of the Anglican Women's Studies Centre is a pleasure and it has helped me to grow spiritually and I continue to share that assistance with my fellow AAW members. As a leader of the Women in the Diocese of Polynesia, it is a great pleasure to be a part of AWSC. Faafetai tele lava!
The AWSC is delighted to welcome Zita. We look forward to meeting in person , instead of over ZOOM, because of Covid-19 border closures.