Have you read these books? Over the years, the Anglican Women's Studies Centre has gathered stories and events into  uniquely crafted publications. While most are out of print, they are all available in the Kinder Library.http://www.kinderlibrary.ac.nz/
In 2020 we are publishing Talanoa, Telling our Stories, Kōrerohia a tātou pūrakau– 40 years of the ordination of women to the Priesthood. Over forty ordained women write of their experiences- a beautiful historic record, with equally beautiful photos. To be launched November 2020!
2018 Ka Tuituia Tātou e te Aho Tapu– the Sacred Thread that Weaves us Together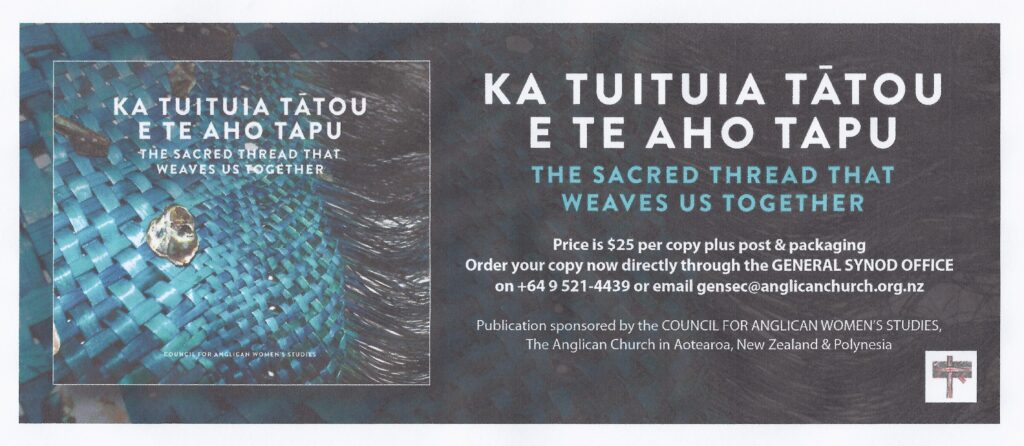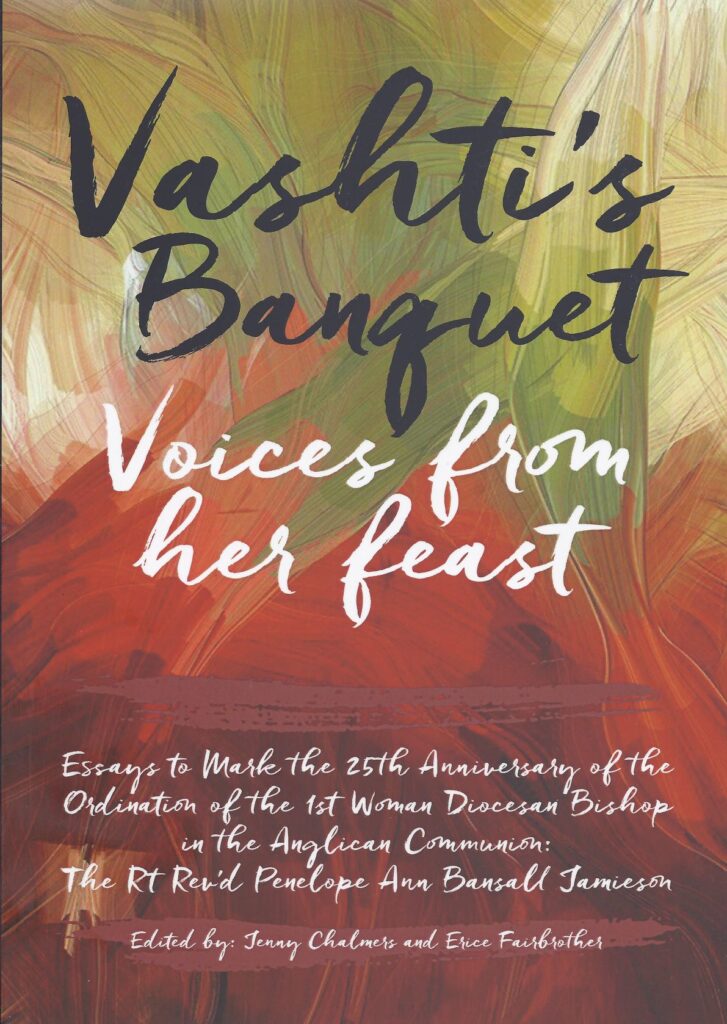 2015 Vashti's Banquet: Voices from  her Feast– essays to mark the 25th Anniversary of the Ordination of the First Diocesan Bishop in the Anglican Communion, The Rt Revd Penny Jamieson.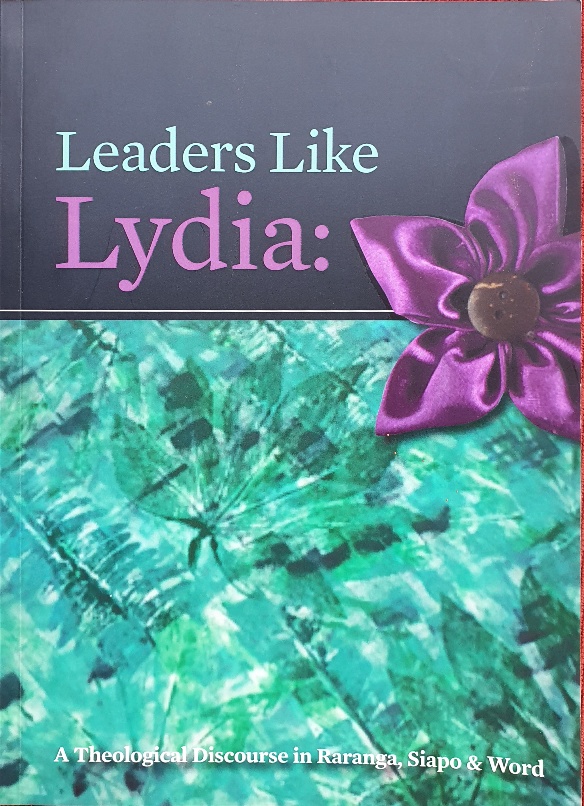 2014 Leaders Like Lydia—a theological discourse in Raranga, Siapo and Word
2012 Our Place, Our Voice– explorations in Contextual Theology by Women in the Anglican Church in Aotearoa, New Zealand and Polynesia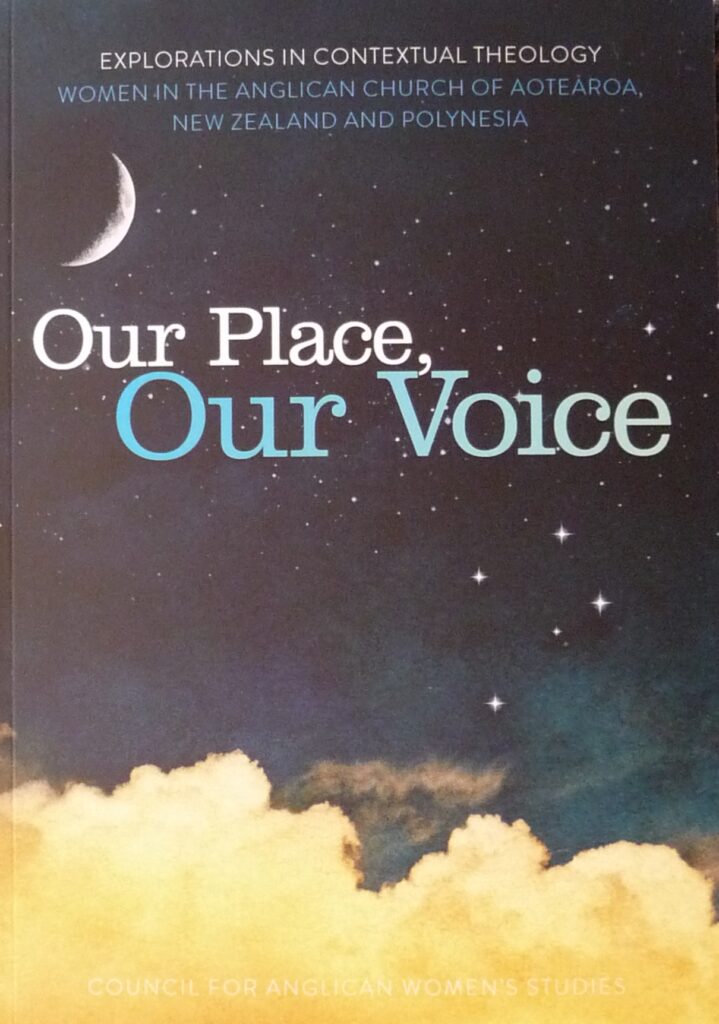 2011 A Time in Lent –by Carole Hughes (picture to come)
2011 promotion of A Radical Theology of Baptism by Jenny Dawson