Monday, 18 July and Tuesday, 19 July 2022
How can science-engaged theology contribute to greater human flourishing?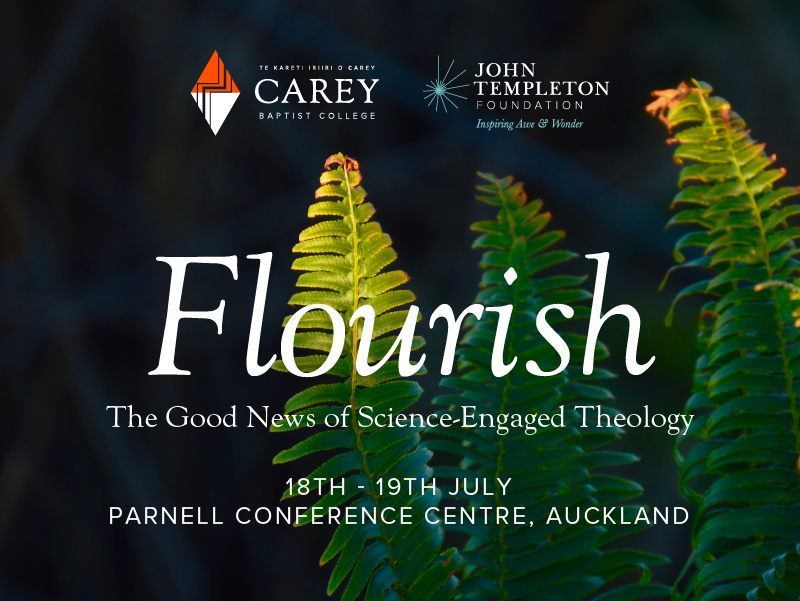 Carey Baptist College is bringing together a fabulous line-up of international and local speakers for an open conference on human flourishing: the Flourish Conference, 18-19 July, in Auckland.
 The conference will explore a range of topics related to flourishing, including autism & neurodiversity, accountability, freedom and human needs in relation to Christian faith. Come along!
Would you like to attend? AWSC has mentoring funding available on application to anglicanwomenstudies@gmail.com
Most of the speakers are women, and look fabulous …including Silvia Purdie who gave a marvellous Virtual Theology Chat, doing a short presentation on flourishing in a climate crisis – attempting a pastoral theodicy of climate change!
Silvia can be heard here https://anglicanwomen.nz/women-in-creation-care-god-at-work%ef%bf%bc/