Join Jess Hall and Bridie Marsden-Boyd for a Review and Discussion of Bauman's Theology of the Womb, introduced by Ceridwyn Parr, Administrator of Anglican Women's Studies Centre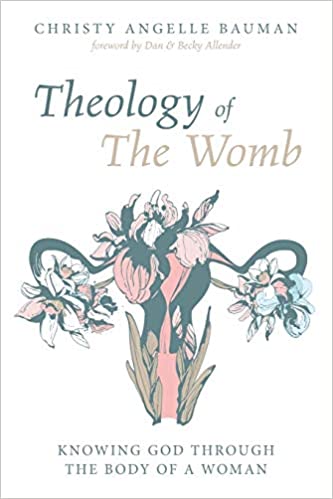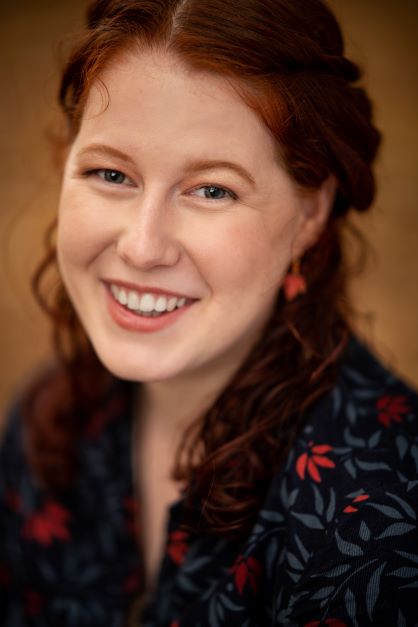 Women's bodies tell and re-tell the story of divine activity through their many rhythmic and cyclic processes; bleeding, birthing, growing, creating, holding, and dying. In this work, Bauman comprehensively investigates the implications of believing that the body, and in this case the female body, is a site of revelation. What results is a disarming read of intelligent and intimate proportions, which invites every reader to consider how their body tells God's story.
Jess began with the Litany to Honor Women
A Litany to Honor Women
We walk in the company of the women who have gone before, mothers of the faith both named and unnamed, testifying with ferocity and faith to the Spirit of wisdom and healing. They are the judges, the prophets, the martyrs, the warriors, poets, lovers, and saints who are near to us in the shadow of awareness, in the crevices of memory, in the landscape of our dreams.

(from Common Prayer) This litany can be read in full here https://www.fixinghereyes.org/single-post/2015/07/31/a-litany-to-honor-women
Theology of the Womb is divided into three sections. The first section, "Waiting and Growth," makes the menstrual community its focal point, exploring stories of blood, shame, and the 'Red Tent' to make a case for the sacred communal dimension of bleeding. Bauman reflects on how the cycles of the womb connect women to other women – in memory, in maternity, in sisterhood, in discipleship – through which a vision of ecclesia arises; many gathered with a common care though the 'song of their wombs' is unique. More strikingly still, Bauman pauses briefly amidst discussion to consider the parallels between the bloodshed of the womb and the bloodshed of divine incarnate activity. She highlights two biblical scenes in which blood is shed for life; the crucifixion and the birth of Christ, in which the blood of Mary's womb can be interpreted as covenantal blood – establishing the covenant of God with us. Bleeding cyclically is thus seen by Bauman as an intimate invitation into a visceral "ritual of remembrance" which connects womenfolk not just across biological lines, but spiritual ones [16].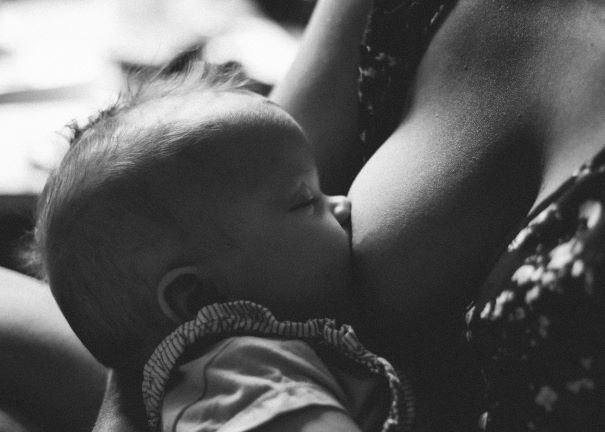 In the second section, "Creating and Birthing," Bauman examines pleasure, loss, distortion, and beauty as seen in a woman's breasts, vagina, and womb. Threads of celebration and mourning populate her invitations to the reader to mindfully consider their own bodily stories and scars. She acknowledges that while the female body is capable of knowing and birthing life, in a broken world it is also capable of knowing and birthing death. Bauman seeks comfort in the knowledge that although this dichotomy of creation and loss mocks our faith and desire for flourishing, our profoundly loving Creator God weeps over our pain, and invites us anew with each cycle of the womb into resurrection hope. She writes, "We have a choice to respond to our Creator, whose heart is beating more loudly and wildly than ours to continue to bring life … where there was death" [91]. Thus, she sees that the salvific work of Christ, bringing life to death, is echoed in the drama the female sexual organs partake in. Our bodies – the breasts which delight our partners, the vagina which partakes in holy intimacy, the womb which creates and births – are invited to sow life-bringing power against forces of decay and distortion, though we may suffer in our pursuit of doing so. Yet, for Bauman, this is about more than bodies; it is the object of our faith. Will we continue to re-create with Christ, even when it hurts?
Finally, the third section, "Dying and Burying," surveys how the cycle of the womb corresponds to the life of a believer, in which we 'grow into death' both spiritually and physically. Bauman illustrates how the menstrual cycle can be seen as a microcosm of the womb cycle, and in turn, the gospel and ecclesiastical calendar. The stages of waiting, creating, and burying are observed by the female body in a cyclic pattern throughout a women's life. These same seasons can be seen in the life and witness of the church community: Ordinary Days, Advent, Christmas, Epiphany, Lent, Easter, and Pentecost. Her purpose here is to invite thoughtful consideration on what it means to age and die well, in which a 'life to death to life' theology is the backbone of our story. Bauman beckons the reader to learn the song of their womb as a source of wisdom in aiding through death, as it reflects what we must come to terms with, yet also, a glimpse of what is to come. 
Bauman's core metaphor is one of 'birthing,' which may immediately turn away some, yet she is consistent to emphasise that what women 'birth' in conjunction with divine activity need not be physical, "Our loving God has made every creature ever-bearing with hopes that we will worship by creating life wherever we are" [119]. Therefore, the margins of the female body in this work are porous and make room for a multiplicity of creation stories. In this way 'womb' may be used interchangeably with 'the center of ourselves', from which we 'birth' the dream, mission, or relationality which God has created us to bear. Bauman writes, "The womb is an exquisite representation of the passageway between the holy and the earthly, the miracle of creation and human life … When a woman experiences life coming out from her own body, she is invited to know God's understanding of resurrection, new life coming from the earthly tomb" [135]. Women at any stage of waiting, creating, or burying may find their resonance here.
Although this is a well-structured work, at times research is wanting. Discourse surrounding the "Red Tent" for example shows sparse recognition that scholarship is inconclusive on the historical existence of these gathering places in Ancient Israelite culture, though admittedly the book's tone is one of musing over exegesis. Quibbles aside, it is a mesmerising, gritty piece of work that I recommend to every person with a womb or without one. In saying this, reader's sensitive to subjects such as miscarriage, stillbirth, and rape should proceed gently, as personal anecdotes from Bauman are oftentimes achingly painful to read. This, however, is also a source of the book's biggest strength, as these stories ground her discussion in embodied experience, leaving little room for shallow and romantic ideals.
Theology of the Womb is without a doubt a stirring invitation to consider how the female body is a theological pantomime, echoing the dance of life and death which has been present in creation since the garden. Upon reading this work my appreciation for the cycles which make my body distinct was cracked open, and I felt revitalised for the task of coming home to this body with reconciliation and peace. Moreover, my spiritual appetite has been whetted for the seeking of God's fingerprints within my very flesh.
Bold reader, may you also seek in these pages the diversification of your awareness of the image of God; she lives in you too.
review by Jess Hall.

Sample Questions for Reflection
Have you ever heard a sermon on the purpose of a woman's menstrual cycle? Why not? (Chapter 1)
If you asked your breasts to tell the story of what it is like to be on your body, what would the story be? (Chapter 4)
What is it that you have been asked to create? What are your womb's stories of loss, life, and death? (Chapter 6)
What have you birthed? (Chapter 7)
How have you come to the places your body is "growing down" or dying? (Chapter 10)
Jess Hall is an art-maker, book-collector, and theological thinker. Her love for theology grows daily as she seeks to discover the fingerprints of the divine on all aspects of life, including creative practice, embodiment, and spirituality. Jess holds a Bachelor of Theology from Laidlaw College and is currently pursuing postgraduate study at the University of Otago. She is also on staff at Laidlaw College, Christchurch, as the campus librarian and administrator extraordinaire. Her fluffy cats Leo and Octavia keep her company amidst her many projects, and her husband Aidan is her greatest champion.