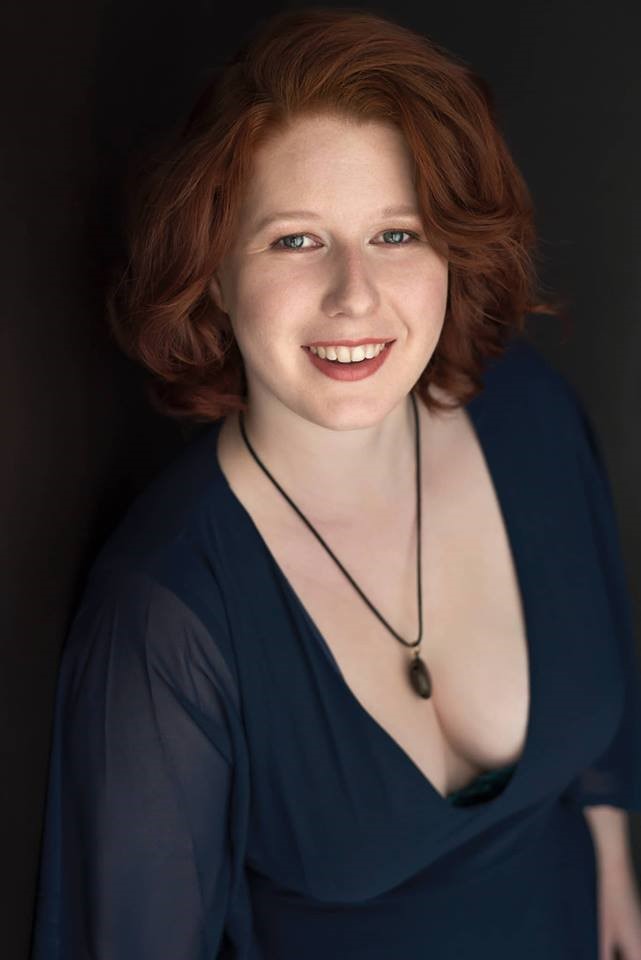 This year Bridie Boyd had the wonderful opportunity to participate in the United Nations Commission on the Status of Women. Sadly, she could not actually go to New York, because of Covid-19, but being online for two weeks was the inspiring virtual alternative .
Being able to participate in UNCSW 65 was an amazing experience. The priority theme for this year was "Women's full and effective participation and decision-making in public life, as well as the elimination of violence, for achieving gender equality and the empowerment of all women and girls" and the review theme was "Women's empowerment and the link to sustainable development..

As a person with passion for encouraging young women in the church to speak into vestries, synods and beyond, the priority theme was of particular interest to me. It was empowering that despite being unable to attend CSW 64 due to COVID 19, that so many, over 25000 advocates, were able to come together online for CSW 65, and that we could still discuss the many issues facing women globally. I felt very privileged to be able to go, and the entire process has been a deeply memorable and special experience that I will hold dear for the rest of my life.
Tragic and Encouraging
One of the biggest aspects of the event was all the workshops. There were over 100 virtual interactive side events and over 700 NGO events. It was so hard to choose which ones to attend, as they were all fascinating and had many incredible speakers. My favourites included Beyond Stereotypes: Women as Full Participants as Leaders in Faith Communities and The Role of Women in Faith Based Organizations. I learned a lot, much of it was tragic and discouraging- there is a long way to go to put things right for women everywhere. However it was also heartening, it was fantastic how many women and allies are working to enact global change. I was uplifted by how many faith communities and religious organisations (Anglicans among them) are looking to raise women into leadership.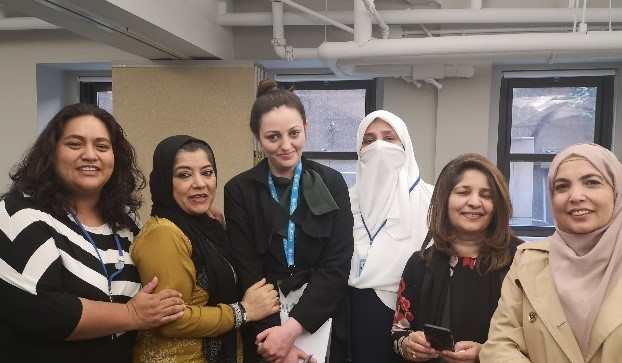 Takeaways
One of the key takeaways for me is how valuable the role of the Church can be in impacting culture (positively or negatively) and how programs run in churches can deeply impact wider society. It was also inspiring to hear from so many women of faith what they have been doing to raise up women and girls in their faith context and how they have begun reworking traditions to be more inclusive.
https://www.unwomen.org/en/news/stories/2021/3/press-release-csw65-delivers-blueprint-on-womens-leadership-and-participation-in-public-life
Surviving on-line
As most of the events discussed very heavy topics, self care was a must, and some days it was good to attend some of the lighter workshops. Because of the intensity, the camaraderie of the other delegates, and the Zoom meetings the Anglican Communion held to debrief were invaluable.
Longing to be together
The virtual approach was both a blessing and a struggle- it was wonderful that so many of the forums and events could be recorded and watched/rewatched by people who were unable to attend live, and that the majority of the recordings were also made public so that others who were not UNSCW participants could still view. However, all the Anglican delegates longed to be together to debrief in person- particularly to support one another and to build international relationships. There was a lovely sense of friendship and support from a distance, but we did all wish we could be together physically. Networking with others who attended the events was impossible, as once the talks ended, everyone left the Zoom call, so making connections outside of the Anglican delegation, sadly, could not happen.
Sex and Power
I have come back from UNCSW 65 very inspired and have begun inquiries concerning some projects of interest. These include collaborating with David Tombs from Otago University around sexual assault, as well as  looking to make changes around power imbalance training for clergy and lay leaders (particularly as part of the response to the Royal Commission). Another possibility is looking into alternate discernment models used overseas for women who feel at theological opposites to their bishop, so they can explore discernment under a broader umbrella-  an encouraging result would be if women could be ordained in places where they do not accept female priests. Perhaps we can reignite the concept of itinerant preachers!
(left) Thelma Kaliu and fellow activists celebrate the launch of the Malawi Chapter of the African Women Leaders Network. Photo: UN Women/Faith Mvula
Raising up young girls into leadership
I am also continuing my work of raising up young women and girls into church leadership and governance. If the right context came up, I would love to be able to run some workshops on these topics, and others from UNCSW 65 around the Archdiocese, and would also enjoy  discussion forums on ideas others might have that can feed in or collaborate with projects I hope to be involved in.
See more about UNCSW: https://www.unwomen.org/en/news/stories?topic=a7f2a65114c64371b763ea55d4b783ca
Can the church be a better place?
I want to say a huge thank you to the Anglican Women's Studies Council, particularly Helen Roud and Ceridwyn Parr, for being instrumental in giving me this opportunity, and for being so supportive of me. My hope is that we can collaborate to continue to make the Anglican church, in our Archdiocese and the wider communion, a better place for all women.
– Blessings, Bridie Boyd