This is what the living God asks of you: Only this,
to act justly – to love tenderly – to walk humbly with your God

Micah 6:8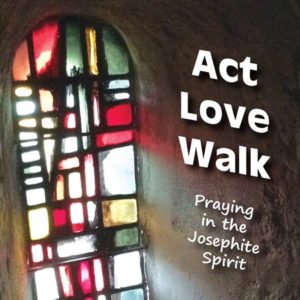 If you often find yourself searching for a prayer and Bible reading for a meeting or prayer group, or just for yourself, this book will be a gift.
Each two page spread contains a theme, a gathering invitation to 'sit quietly in the presence of God', a short Bible passage, a reflection for 'breaking open the word', some questions for responding, and a blessing.
Printed with generous white space and a wonderful variety of art and photos, this book could both extend and deepen your liturgical resource kit.

More information and ordering for $20 .00 on https://www.sosj.org.au/product/act-love-walk/
Themes include:
Being Neighbourly
Making a Fairer World
Spirit Filled Service
Faithful friendship
Gathering Together
Welcoming Children
Birthing Life
Journeying Together
Responding to Earth's Pain
Thresholds
Anzac Day
Easter
In time of death