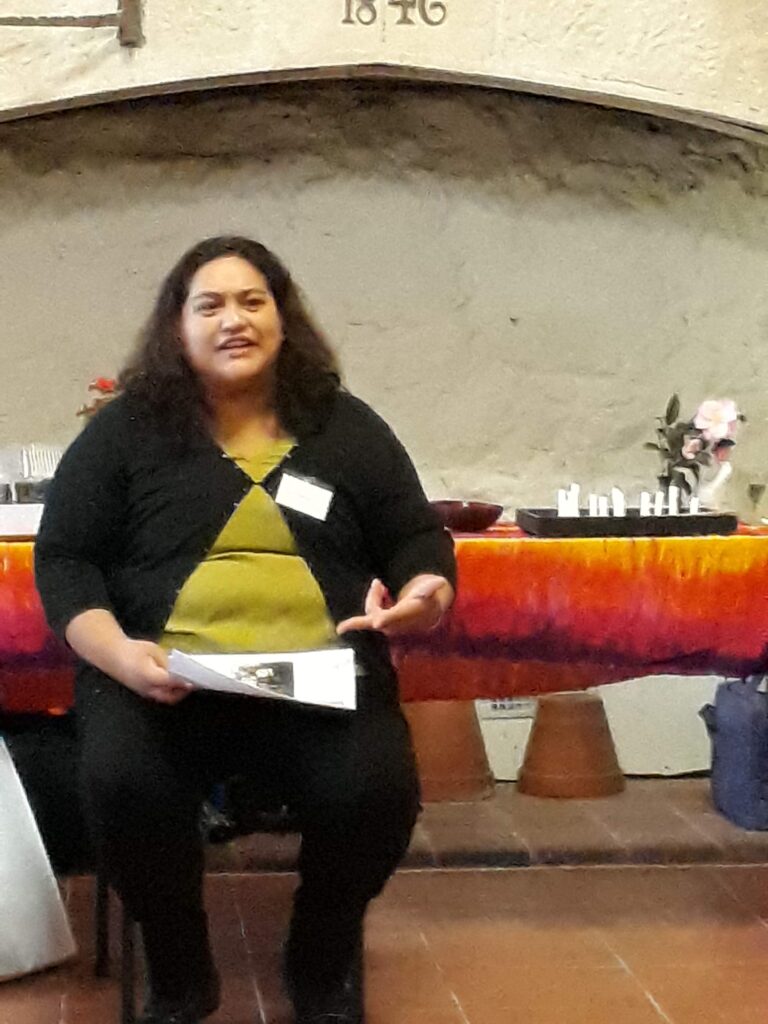 Ahakoa haere koe ki hea e kore te whenua e neke ka noho pumau mo tou hokitanga mai.
No matter where you go, the land remains steadfast, awaiting your return
Ruihana Paenga National Youth Advisor for Te Pīhopatanga o Aotearoa. She is also the LINK for the Anglican Women's Studies Centre in te Hui Amorangi o te Tairawhiti.
Ruihana Paenga was raised away from whenua in the diaspora. Born in Wellington, and raised in Gisborne, it was not until she returned to her whenua and her whakapapa on her father's side that she felt a true sense of home.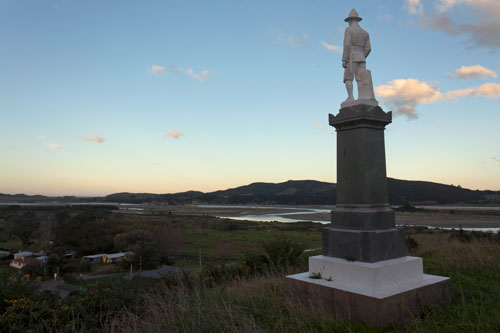 Home is the small rural North Island East Coast town so aptly named Tikitiki in the Waiapu Valley, where the iconic river twists, turns and bends through undeveloped landscape, home of the Ngāti Porou, Paikea and Māui people. It was here where she felt the call of God on my life for the first time.
Like many Ngāti Porou, Ruihana's spiritual roots are both Anglican and Ringatu. She began working at Te Rūnanga o Ngāti Porou and it wasn't long before she knew she was right where she was meant to be, serving and coordinating various hapū and whanau cultural and land developments.
Ruihana recalls, "The call of God came unexpectedly I was at the re-openingof a local Marae and a whanaunga of mine, Lottie Wawatai, who is now an ordained deacon, had just returned from a Kāhui Wahine meeting.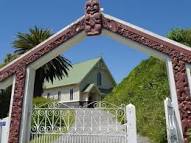 She said to me "You should get involved in the church." I laughed and thought not much of it."
It was not long before I started attending church at St Mary's Tikitiki. I was saved in this church. The Lord used our dear old minister, Rev Tipuna Tangaere, to reach out his staff and hook me in.
It was during a troubled time in my life. He said "The Lord gave us this book (he holds up the Bible), it is a roadmap for our lives."
After the service, I stepped out in faith and asked him to pray for me.
Both this event and my decision to learn Te Reo Māori are the reasons I found my true calling and I am forever grateful.
Our region has a long association with the Anglican Church. The first Māori evangelist, Piripi Taumatakura, returned from the north to the Waiapu Valley in 1834 to sow the gospel alongside Kaiwhakaako (hapu and whanau leaders) from various communities, and Christianity soon spread quickly among Māori on the East Coast. It is after our local river that the Diocese of Waiapu has taken its name, thus bearing witness to a longstanding bi-cultural relationship.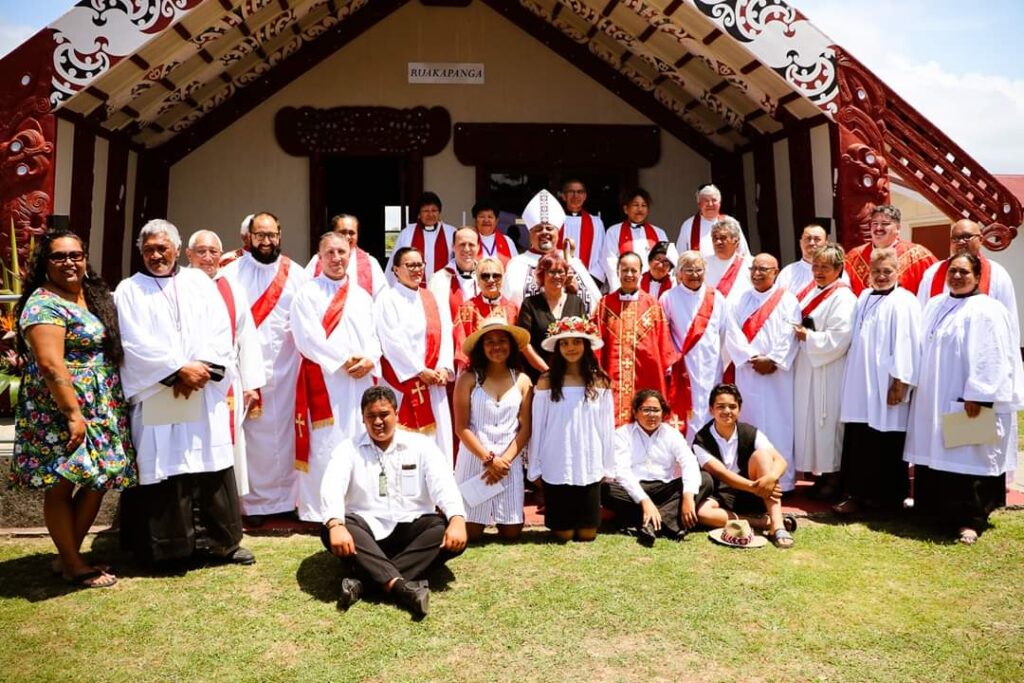 Ruihana spent a number of years working as the youth enabler for Tairawhiti and now holds the position of National Youth Advisor for Te Pīhopatanga o Aotearoa under Archbishop Don Tamihere. In 2019 she was commissioned Kaikarakia (layreader) and began discernment for ordination. She says about this call, "I was always put off being ordained because, in our Tikanga Māori parishes, our ministers work tirelessly, they are elderly, self-giving and all are volunteers. Those who work have to juggle work and ministry and they usually have multiple responsibilities on the Marae and in the community. It is a huge sacrifice for one's own wellbeing and whanau, and has been this way for too long. I believe that our calling and career go hand in hand. I am blessed to have a job that reflects this. We need to support more of our youth and young adults to fulfill their calling and securing their career."
Ruihana says she is happy to serve her church and knows it is something she will do for many years to come. Time goes so quickly even with possible Covid lockdowns ever-present. She thinks that it won't be long and her Bishop will be asking her if she is ready.
My spirit is ready but my mind needs to catch up. At the end of the day, I trust in the one who makes all things possible and gives me great confidence, that when I am asked I will be able to say. "Here I am Lord send me."