After three years of Zoom meetings, we will meet face to face!  A group of AWSC Council and Links is excited to be flying to Samoa on 17 February, to meet up with Anglican women at All Saints in Apia.   The theme of the POP UP hui is 'Women, Faith and Society',  and will feature story telling, theological reflection , and lots of time to build friendships across our three tikanga church.
The three day program includes a visit to the Anglican School, and an old people's home, attending church on Sunday. sharing meals, and much conversation. groups members are donating theological books, and gifts of the AWSC publications, Talanoa, telling our Stories, and Vashti's Banquet.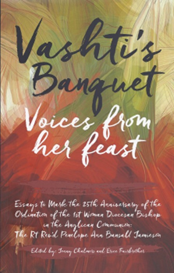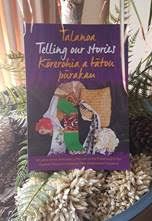 Led by the AWSC Convenor, Revd Bettina Maxwell, the group is delighted to include Bishop Waitohiariki Quayle, and her PA, Revd Teri-Rori Kirkwood, along with Revd Nyasha Gumbeze, Ms Jess Hall, Revd Steph Clay, Revd Deb Cole, and administrator Ms Ceridwyn Parr. Joining the group from Fiji, are Council member, Ms Kelera Oli and Link Mrs Adi Tuidama, along with Mrs Akanesi Folau a Link from Tonga.
They will be hosted by Council member, Mrs Zita Reid and Mrs Quandolita Reid Enari, as well as the women of All Saints.