Who are we and what are we here for?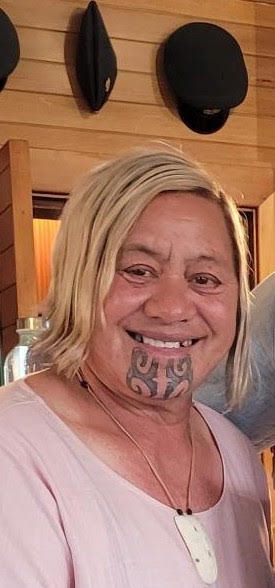 The Venerable Mere Wallace explores Te Oranga Ake.
How do we understand ministry and mission?
Hui Amorangi in Te Wai Pounamu is going through a process of articulating who we are and what we are here for. We describe this as Te Oranga Ake. This is how we understand our ministry and mission. How do we have a thriving and flourishing ministry? What are the actions that we need to take in order for that to happen? In this article I outline aspects of Te Oranga Ake and how this covers both human community and care for creation.
Core Principles
Our theology begins from Aroha, which is love, which is best described in the Bible in the saying of Jesus: "I came so that you might live." This life grows from the love that Christ introduced for us as a people. It is also about Rongo, which is peace. How do we become peaceful? And it's around Hari, which is joy. To live our best lives using a theological practice, what do we need to do? First of all, we need to love people, no matter what who they are and where they come from. From this flows peace and joy.
We are not good at loving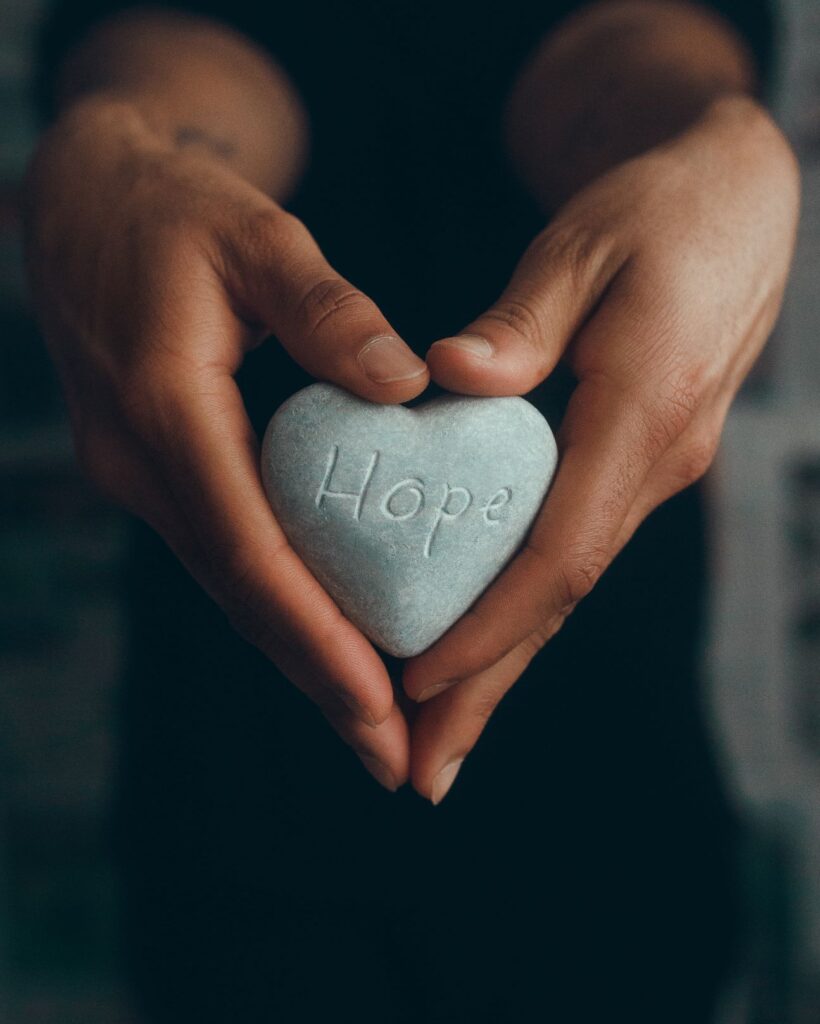 Sadly as a nation we have not been very good at this, especially for Māori. The recent Royal Commission inquiry into abuse in care has revealed what many of us already knew had been happening. We now have the evidence that as a church we were not good at loving people in a way that is Biblical, or in the way Jesus taught us to love. In particularly, Māori children were not treated well. Many people experienced a traumatic upbringing, not just Māori; however the trauma became inter-generational for Māori, especially because our kids were taken off us. So in order for a lot of our people to become survivors, they became offenders. Our heritage was founded in loving relationships, but trauma interrupts that. For instance, my Dad went to war. He and his generation were taught ways to survive that were not Rongo; they weren't peaceful things. They weren't Hari, not joyful things. And they weren't Aroha things.
We are in a time of change and reconciliation, in which the church faces the challenge to fix and to restore creation in the way it was meant to be. At this time we suffer from many things that are man-made and natural climate change, damage to our food chain. We see a world facing poverty. Here at Hui Amorangi we grow food in our Māra and we share food through our Pataka Kai. We are working hard to improve our buildings and facilities and be open and connected to our community, so that our people have a special place to come to. We are called to change our environment in order to change our people and to give them a better place to be.
We are re-evaluating church and ministry structures: He aha tenei?
In Māori thinking the tangible and the symbolic flow together. God planted the seed, and that is both the biblical seed and it is food to eat. The physical and the spiritual are one. The "kai a te Rangatira" is korero, words.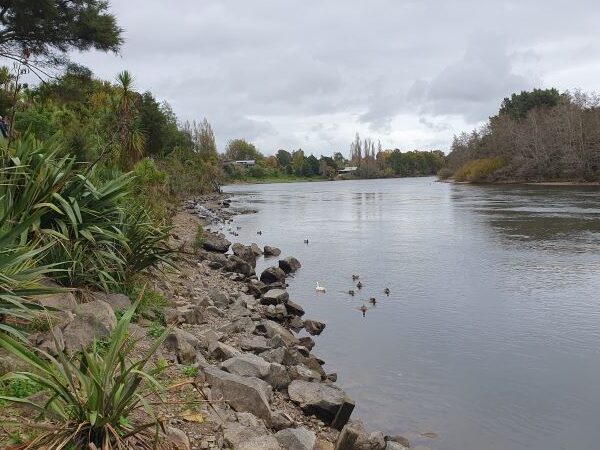 That means knowing our history, standing in our identity and finding our own way. We are not throwing the rule book out but we are making it work for us. We take very seriously our calling to be spiritual guides for Hapu and Iwi, especially in times of tragedy. Our mission is to take the Gospel to the four corners of our Rohe, rather than focused on church buildings. Te Oranga Ake o te Iwi. Ma te wa, all in good time. Burn off the undergrowth so that flax shoots may grow.
We seek to be people of Hari, which is joy.
We are seeking a life with great potential, a life of Wairua Mahorahora, which means a freedom of Spirit. And Te Ahureinga o te Aroha, which is the pinnacle of life. This is the call to look at life differently. The other aspect is Mana Motuhake, which gives us the power to act. People have different understandings of Mana Motuhake , but in the context of what we are trying to do under Te Oranga Ake, it is how we are given the Spirit, the Wairua Tapu, together with the Mana to act. That is what we try to do and that is what we are teaching.

In the Anglican Church we have our fivefold mission statement that includes caring for God's creation. That includes everything and everybody. We have not lived up to our job as being made in God's image. Why do we treat some people badly? What have we done with creation? Is it good? And would God have created the world the way it is now? I don't think so.
Responding to climate change
There are huge connections between colonization and the degradation of the environment. Many of us were blessed to grow up with fresh clean water and enough food to eat. But now we see hunger becoming a massive problem, both here in our local community and around the world. There is the hunger of the body, the things that you need to keep alive. But there is also the hunger and thirst for a spiritual dimension. If Taha Wairua was given more priority then people would care for God's creation the way it was meant to be cared for.
Our planet is in a mess.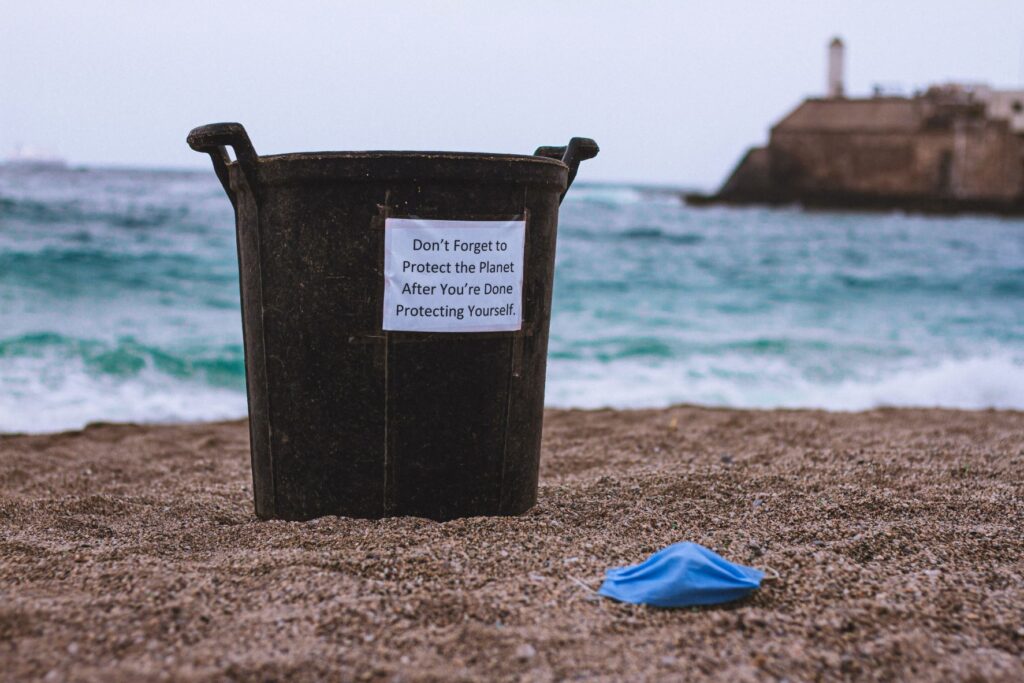 We see young people choosing not to have children because they don't want to bring them into a polluted world. We don't have enough fresh water. Our Pacific islands are sinking. More people are destructive. More people do not believe in God and are not helping to fix our environment. Our world is on a course that will get worse. I believe that God will fix it. We have to believe that God is at work in our world, and invite other people to see God in what is going on.
Central to our approach to mission and theology is that everything is connected. We see things being broken, and so we ask, how can we help our world to flourish? Right here, where we are, what are the things we have to do? What changes can we make in our lives in order for that to happen?
Begin with our Taonga Tuku Iho, inherited gifts,
A Māori contribution to flourishing in climate crisis begins from our Taonga Tuku Iho, inherited gifts, insights and treasures passed down from our ancestors. We value how God initiates these and makes them better, when we lead from this foundation. Aroha is a life grounded in love. How do we ground our life? Through Taonga tuku iho, and through Whakawhanaungatanga, which is how we connect. We strengthen the connections with our families and with our Whānau a te Karaiti, our Christian whānau. We are grounded in Te Paipera Tapu, the Bible, which has been gifted and handed down by God. We must recognise the Bible as Taonga. It contains stories and Rauemi and Purakau which have come down from the generations of those in the heavens. Once we understand that Te Paipera Tapu is a gift and a Taonga, then something happens. I understand why our ancestors saw it as Tapu. My parents would not let us put a Bible on our dining table when we were having food. The gifts from the past make us think hard about what we are doing in the present.
Rongo, peace, is expressed through relationship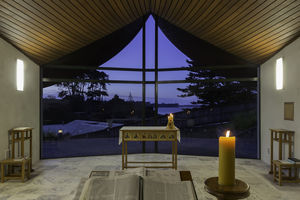 We honour the relationship we have with the Whenua, and with Rangi, the heavens. What are the Taonga that come from the heavens? And what do we do with them? Rain falls and nurtures the whenua, but our waterways get polluted. To restore peace, we must nurture our relationships with the Atua, Whenua, and with other people. This is what we are trying to express as a church in our mission statements.
Healing through connection
Whānau is the strongest gem in the galaxy.
In the galaxy of humanity, within God's creation, we see the power of connecting. Pastoral care begins from forming a spiritual link. It is the weave of the umbilical cord, the cord of life. When we are born the umbilical cord is cut, but when we experience true community and care we unconsciously connect up the umbilical cord that links us together. It's like an electric current, I feel it happen.
Sadly, when people experience trauma the spark is taken out of them. Many people who are survivors of trauma go on to become victims again, or become offenders and inflict trauma on others. Through my work in prisons I came to see that offenders were survivors. A key factor in trauma is how it strips people of their Tapu and their Mana.
Create a Connection.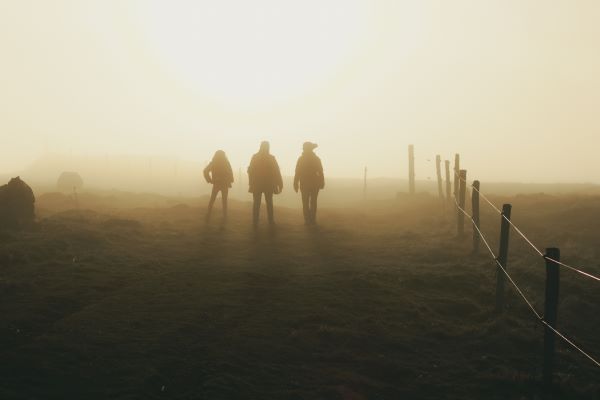 Our starting point in working with people is to create a connection. I find who we know in common. I was in at the prison yesterday, meeting a couple of people for the first time. They told us their surname and I said, "Are you related to these people up north?" Then straight away we are talking like we've been friends forever. Quite often I am able to connect to a person because I know somebody they know, who they are related to. That is far more important than asking what an offender has done to get them in prison. I always look for ways to connect, and from there find out more about this person. Our ministry is about this whole person and their whole context. We'll get to the Kaupapa in due course. It's not my job to make someone feel remorseful for something they have done. I find that people relax when they start to feel that I know them. Rongo comes from that sense of being safe. The trauma steps back and makes space for conversation. Then people tell me what has happened to them. They often come to see that the trauma they experienced in the past was not their fault. And they see more of who they want to be.
I will often do a Karakia.
Māori people were brought up at some point in their lives with Karakia. They understand Karakia at some level, even if they don't believe in God, or if they blame God. Most people have a connection, maybe through a grandparent or a childhood memory, which can be a point of healing and strength.
But prayer can also be abusive, so we need to be very careful and respectful. Prayer might be the last thing on someone's mind. If we want to use prayer to fix people's trauma, I ask myself: "Are we using abusive religious processes?" If someone has come in and they don't have God in their life, it's not helpful to jump straight into prayer. I have seen the body language when people are disconnected; people make faces and pull away. It's hard for God to work in that. We have to ask if they want prayer.
Personal choice is key.
I have always believed that when you choose a process and a way forward, it works because you own it. It's important to me to not push any organisational agenda onto people. People respond best when they have freedom; whether to engage or not, whether to come back.
Healing requires Whakawhanaungatanga, the rituals of encounter.
In the mental health system and Corrections, people have to turn up in a very Western context. I can tell when people are reluctant and I ask: "If you could do this different, how would you do it?" They might say, "Well, I wouldn't come in here." I said, "So because you are forced to come, you might turn up but do nothing about it." "Yeah". I said, "If I could help you, awhi you, what would we do instead?" They said, "Number one, not sit in here." I said, "I suppose you want to go to hui, have a big feed?!" "Yeah!" Over a feed, at a marae, I could reconnect them with their Whakapapa. Then we would get to the truth about their situation, far better than reading in their file what someone else thinks is wrong with them. And they would be more likely to comply with what they need to do. If we just copy what happened before we get the same results, which are zilch. Healing requires Whakawhanaungatanga, the rituals of encounter.
I have worked with a lot of young people and not done what I was 'supposed' to be doing. I worked with a guy who kept stealing cars. I sent him to Polytech and he became a mechanic. He said, "What makes you think I could do that?" I said, "Well, you can drive cars with no keys, you can steal wheels when they are clamped, you pull engines out, so you are half way there." You have to have some intelligence to be a thief. The system sees that as negative, but I see those things as positive if used in the right way.
I tell stories
We might not always say "God loves you", but we use practices that are biblical. I might not necessarily talk about God, but I tell stories. I remember saying to the young thief, "If Jesus was in this room what might he say to you?" He looked at me and said, "Are you for real?" then "He would tell me off." And I said, "No he won't. He would say 'Bless you my son.'" He said, "Not even!" I said that Jesus would be more forgiving than me.
It was the same with the termination of pregnancies. When I was a counsellor in the abortion clinic I would say to those girls, "Don't listen to what people tell you. God is a forgiving God, and He is not going to punish you. All you have to do is own what is happening to you. Own it, and don't let it become a mental problem."
Garden Theology
I love our Māra, our garden. It is so important to grow food. In order to grow God's people you have to understand how to plant. It's like the mustard seed, which in our context might be the kumara. When we know how to plant and have flourishing gardens, then we are able to feed the people and enable them to flourish.
I don't see any difference between planting gardens and planting people.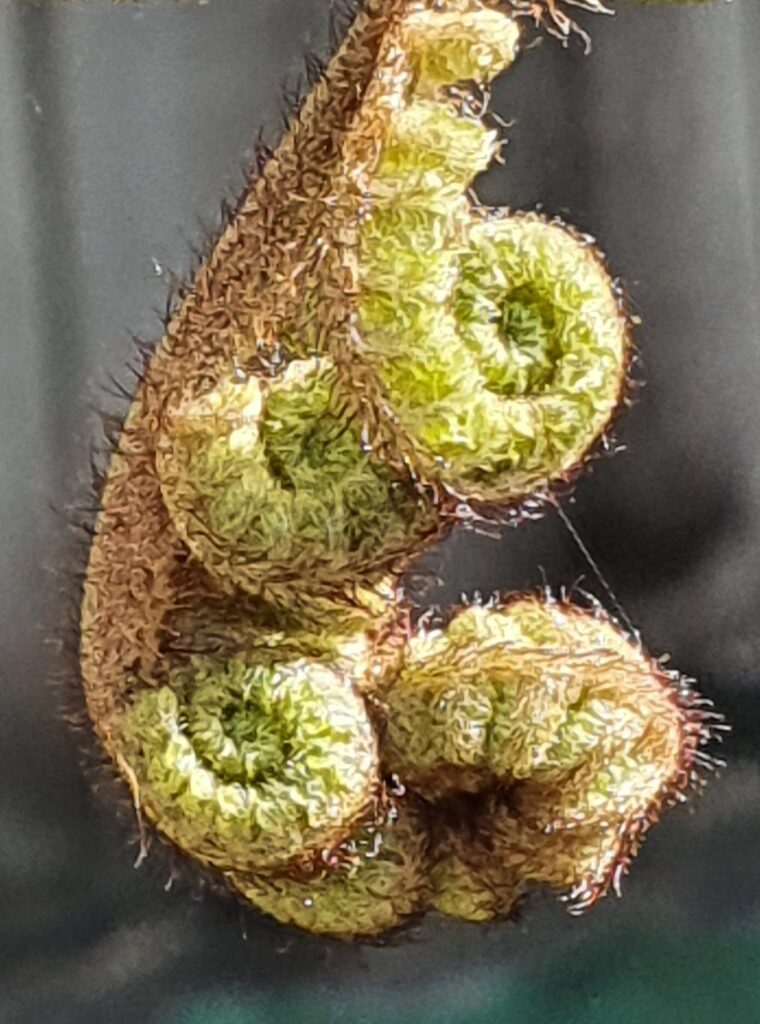 That's my eco theology. To me that is just a natural thing. If churches are not planting food they are missing out on healing the earth. This is all about healing Papatuanuku. The earth feeds us and we look after the earth. We don't put any chemicals in, and our plants are flourishing. I believe that God came and touched them – you have to believe it! Three weeks ago I put tiny lettuces in and now they are ready to eat. It's Jesus the carpenter at work, who knew how to care for people body and soul.
Te Oranga Ake is about honouring the cycles of life, remembering the dead and the stories they told, our own lives in a long story. Death comes back to life, it keeps turning.
Heaps of biblical principles come out every day in what we do and the stories we tell. Growing food to feed the people is also growing spiritual dimensions that link kai with the Bible, food with the church and with people. Everything we do here every day is a kauhau, a sermon. We live it. I took some rose cuttings two years ago, just put them in the ground, and now there is a wonderful rose bush flowering like mad, with the most beautiful scent. We see these everyday miracles, but it's easy to miss them if you're not looking. Look at those Christmas lilies. We just chucked a Christmas lily in the ground and now there are hundreds of them coming up. This is our testimony to the power of God at work.
A Little Bit Naughty
I see miracles every day here. I work hard, but God helps you if you work hard. We would not have got to where we are without it. You have to be slightly mad too: In Māori stories, and in other Indigenous cultures also, there are the tricksters. There is good tradition for being a bit mad. It's doing things off the grid.
All may. None must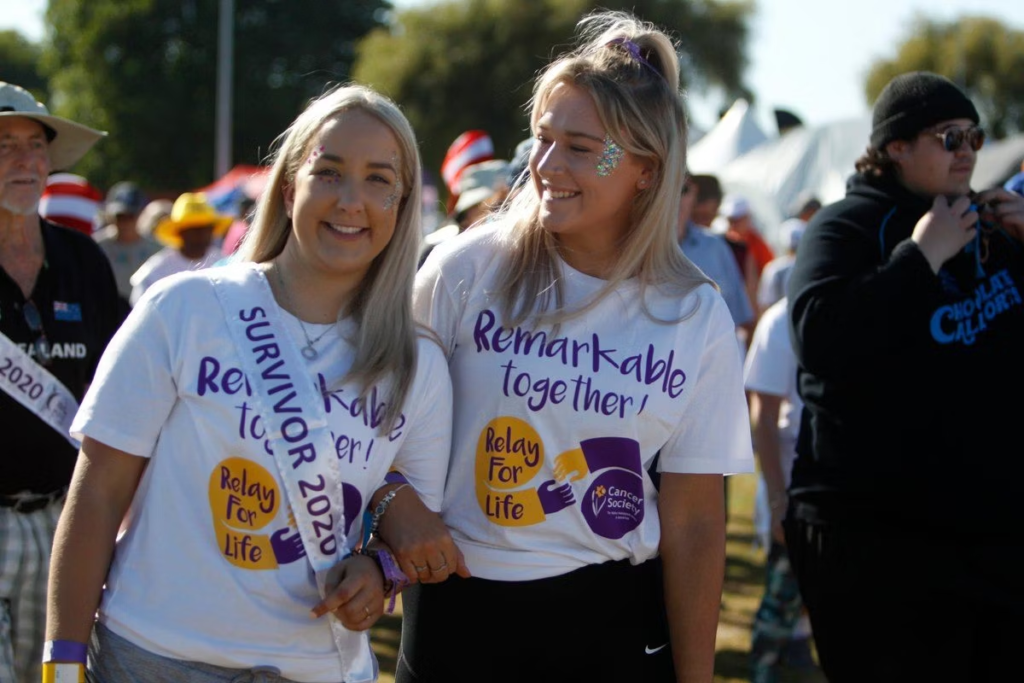 I love to go to Relay for Life on the West Coast. One year we decided to not have worship in the church and instead to do communion in a tent at Relay for Life. I heard people say, "How come you are having communion and we can't?" So the next year I put up a table in the middle of the field, set up communion and said: "Right, today we are going to have communion because of all the people we are honoring who have passed away, who are up there with God." I said "All may. None must." 500 people took communion. The next year 2,000 took it. It was spontaneous.
I like spontaneity because you never know what's going to happen. That's the kind of ministry I like; I put everything in my bag and go downtown, put it out and serve people. Just go and do it! It's my naughty side, and it is there in Māori culture. God likes naughty people, because you're doing his mission although it is off the grid. People think there is only one way to do things. But when you're talking to God you cannot make a mistake. The only mistake is to not talk to him.
Lightness and freedom
We need that lightness and freedom for the healing of trauma. Doing things differently can be liberating. You can't be serious all the time, because that just reinforces the trauma. As Māori people we have to watch that we don't become colonizers ourselves, when we get bound up in structures and rules. We must not become colonizers of our own people. The trickster voice or the naughty voice is vital, to subvert tendencies for power and control.
Oranga Ake Mission
Here at Hui Amorangi we have developed our process of Oranga Ake and incorporate it into how we do things. That involves other changes: how we do our database, how we communicate with people, our training curriculum. All things flow from Oranga Ake. There is a lot to be changed. Strategies come out of that: Te Ara Whanau to look renew our local communities of faith, Te Ara Ora from our desire for a suicide free community, and Ora Taiao to care for the natural world.
Where is the money coming from?
We have a big building project going on, and people say, "Where is the money coming from?" I tell people "Don't worry about the money. God's here, and he is helping us. The mission is provided for and the people are blessed and the land is blessed. It's our job to see it and release it. That is Oranga Ake.
There are many practical ways we can care for the environment. Zero waste is an important Kaupapa, to not fill up the space with rubbish. Farms need to fence off the waterways. Our marae and rural communities over on the West Coast have been fencing off all the waterways so that white bait and other species can grow in a clean environment. We're planting trees around all iwi land, but the iwi can't do it on their own without the council and the government. We have to all try to work together; we can't do it in little silos.
Don't go blaming God.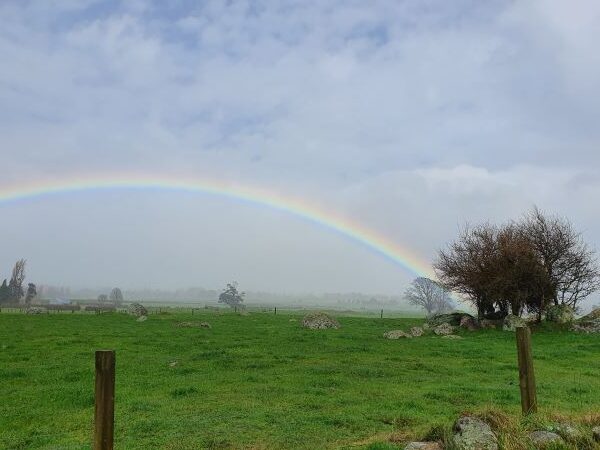 Christians sometimes say that looking after the environment is not Christian mission. And I say, "Don't go blaming God when we live in a filthy world – we created that!" Then when disaster strikes people start to care whether God might be angry with us. Then they say, "We need to say some prayers, we need to bless the place." Hello, did God do this? We should be thanking God that we are still alive, and we should be saying we are sorry for poisoning the world.
We have to do, not just talk.
We have to reduce our rubbish. We have to dig food waste back into our gardens and grow food. We have to do it. We can't just hang around and expect everything to come to us.
This can be hard because we have to get out of bad practices. Some families come to us asking for food, but giving them food might mean they spend money on unhealthy things. We have a real heart for those who cannot afford to eat properly because their benefit is so low. We have to care for God's people, and also care for the environment. This happens as we see the world from God's perspective.
What did Jesus teach us about mission? He has taught us to redeem a people. Jesus redeemed people through his perfect life. And he did it through sacrifice and his resurrection. All of us here are missioners; we are apostles who go into the community to teach about Christ. That's our role: to invite others to come to Christ by helping them receive the restored gospel through faith in Christ, his atonement, through repentance, baptism and receiving the gift of the Holy Spirit. That's our role as indigenous people in ministry: to receive, to proclaim and to live the Word made flesh in indigenous communities, families and our lifeways. That's our role as indigenous Christians: to serve as missioners of healing and reconciling love to each other and to all humanity and all creation.
A fully indigenous expression of Christian community.
Together we strive to be a fully indigenous expression of Christian community. To live in faith with respect for the teachings of our ancestors. To join across all iwi to support each other in our faith and hope. Through this community, and with God's grace, we trust we may be a significant part of healing, of restoration of our whanau, hapu and iwi, of restoration of our whenua and awa. That's what we are discussing and it might be a way to bring all on board.
from an interview with Silvia Purdie, November 2022