The Revd Sonja Hunter from Samoa shares some of the journey of women to the priesthood  in Samoa, in her contribution to our latest publication.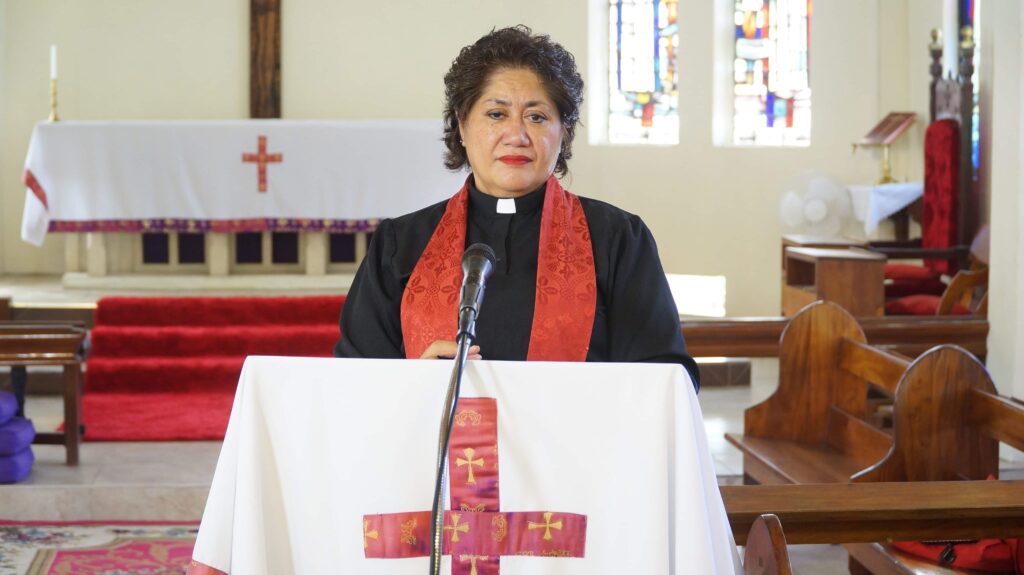 Progress is a process and our initial positions in society has developed into our becoming a chief or matai in our own families or villages. Women are now accepted to sit together with the men or brothers to discuss and establish good decisions that develop the Aiga. This is not the same for all village communities but is strongly supported by village who have recognised the strong characteristics and intelligence of women to organise and progress the development of the village communities.
The same has occurred in the Church where Women Clergy are being accepted a role into the Priesthood to serve in the sharing of the Gospel of Jesus Christ. It was a slow progress but it was a start with evident strength in church administration which had eventually bestowed clergy positions on those women priests.
We ask ourselves why this is, and we return to the beginning that whilst we are important participants, we are seen by the wider population as only Helpers as we were designated in the Beginning.
It is an underlying belief in Society and only a few women share the same positions with our male counterparts successfully whether it is in politics or in other disciplines, where women have had to work twice as hard in comparison.
It is encouraging to note the Church continues to grow in Spiritual and Physical development and especially in the welcoming of more women Priests. Growth has been significant in the last two decades through the understanding and perseverance of Church Leaders in the late Archbishop Jabez Bryce and the retired Archbishop Dr. Winston Halapua who had opened the opportunity to women and increased the number of women priests in Pasefika.
Most women clergy in Polynesia or Pasefika are mainly non-stipendary Priests as we are mostly working priest and employed in secular professions.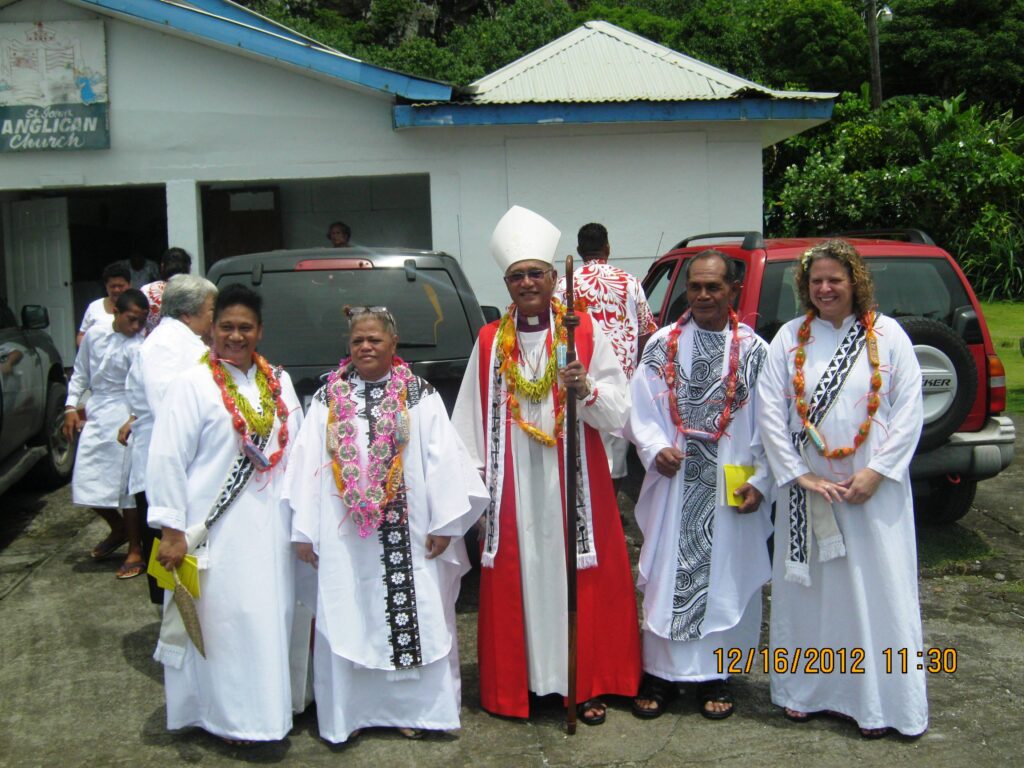 Women Priests have contributed in many areas of profession and assisting the achievement of the Millennium Development Goals and also the Sustainable Development Goals 2030 Agenda which links the work of women to contributions in sustaining cultural heritage, the birthing of families and nurturing of children and communities, the breeding of good leaders, wives and supporting men and families.
Women are also in the forefront as the active agents resolving challenges that are impactful on the lives of the communities and societies in the event of Natural Disasters, Health and Endemic Disasters that continue to plague our earth and affect mental and physical Health. Women are by nature the active agents who progress actions as the softer gender or the agents of Emotional Intelligence are more effective leaders in ensuring that people are well guided and loved. We are most fortunate to those Women Clergy who had paved the way for us, for the path is more bearable, and God knows who they are and in Samoan we say 'Faafetai Tele Lava, aua o i latou na asa le gasu o le taeao'. We thank you for your brevity in broaching unchartered territory'. For your hard work has benefitted us.
As a study once reported, Women are leader in Emotional Intelligence which is the main attribute that defines Quality Leadership whilst Men are most regarded highly in the areas of Task Management.
When we speak of People and their well-being we think of Emotional Intelligence. We think of Love which is what people need in our lives. 1 Corinthians 13:13 And of Faith, Hope and Love, Love is the most important of these.
The Two Commandments by Jesus fulfils all.
Love Supersedes All.