Are you a woman in the Anglican Church who has carried out research that would interest others?
Would you like to share your research with a wider audience?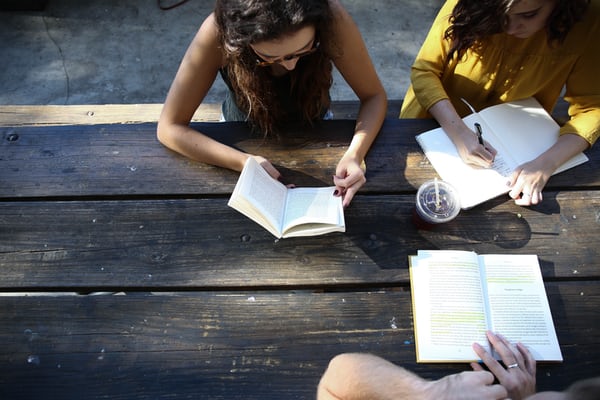 Would you like to write/speak about your post graduate research ?
Did you know that your research can inspire and encourage other women in our church?
THIS IS YOUR INVITATION TO WRITE AN ARTICLE
BASED ON YOUR THEOLOGICAL/DIVINITY/MINISTRY
POST-GRADUATE THESIS FOR WOMEN FROM THE ANGLICAN CHURCH IN
NEW ZEALAND, AOTEAROA & POLYNESIA
A kaupapa of the Anglican Women's Studies Centre is to encourage and support women in theological education.
There is a rich body of work that has been done over many years within this Province that rarely gets to see the light of day or widely shared .
The Council is able to provide a platform , on our website www.anglicanwomen.nz, in either print or audio/video form. We have also begun frequent Zoom discussions and webinars. There is also a regular newsletter, and occasional book publication.
So here is an opportunity to please dust off that thesis and share it with our wider network so that we too may learn from you. Many women would appreciate the opportunity to engage in more robust and critical thinking and discussion. We are not just looking for recent research- it may have been a few years (quite a few…) since you wrote this body of work but does that make it irrelevant? This could be an opportunity to comment on the progress of time and the relevance of your findings in today's context.
Every Anglican woman post-grad theology/divinity graduate in this Province is invited to contribute. What a substantial body of work that would be, and an opportunity to celebrate and honour the talent that we have in our midst.
However, this is not a call for your whole thesis; this is a call for articles based on your thesis so there are some suggestions:
You could use your Executive Summary as a guide for your article and draw 2-3 examples from the body of your work to highlight points or add a "human or contextual" element to it. We are looking for articles from 1,200 – 3,000 words approximately. Do include any photos or graphics to enhance your work.
We do not need detailed footnotes.
Please include a note on where you studied and year of graduation. Also indicate the location of the complete thesis can be obtained.and its full title.
We would love a photo of yourself and 2-3 sentences on what you are doing now or since you graduated.
Do pass this on women that you know who have theology/divinity post-graduate degrees.
Ceridwyn Parr
Administrator for the Anglican Women's Studies Centre
Email: anglicanwomenstudies@gmail.com
Website: www.anglicanwomen.nz
Home/Office: 0275 73 80 73 and 07 827 0028