Te Orokohanganga o te Ao/ Na Tina ni Vanua/The Earth as our Mother
Anglican Women's Studies Centre Provincial Hui 2021
Equipping ourselves to safeguard the integrity of creation, and sustain and renew the life of the earth.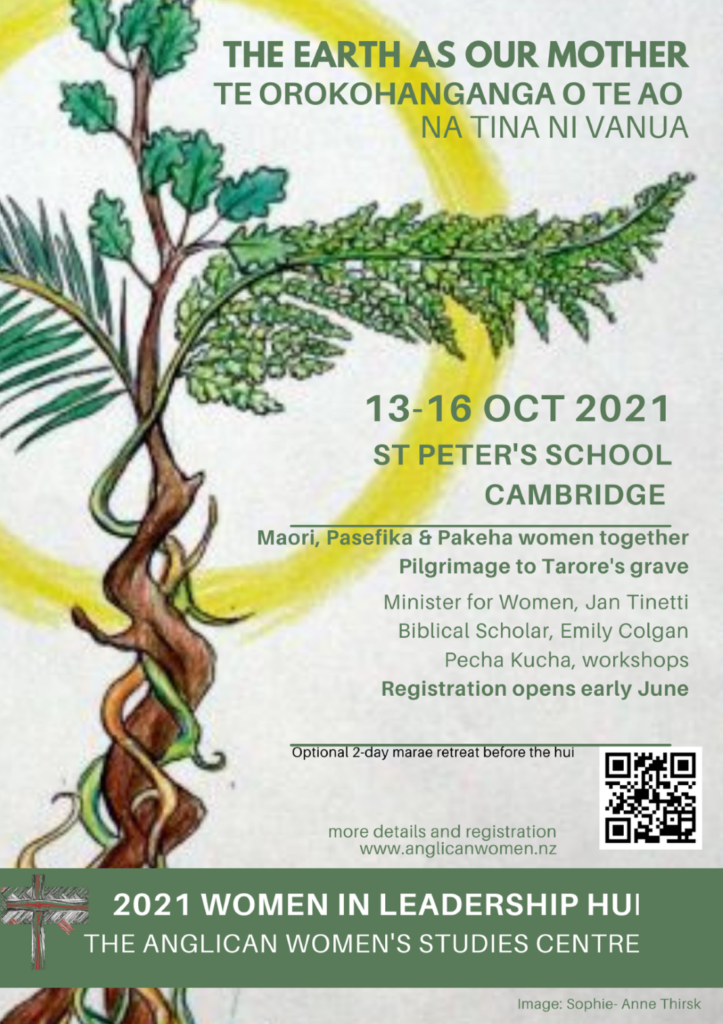 St Peter's School, Cambridge. 13-16 October 2021
This leadership Hui is for women in the Anglican Church, lay and ordained, younger and older, all who are exercising leadership or wanting to do so!
We have exciting speakers coming from politics, community, church, and academia, with accompanying creative activities across the three tikanga, examining these topics, among others : Care of Creation, Theology of land and sea, our mother earth in a time of Covid-19, practical ways of living sustainably, prophetic leadership, flax-roots networking.